A 100k FIT Tech Seed Loan for Enerdrape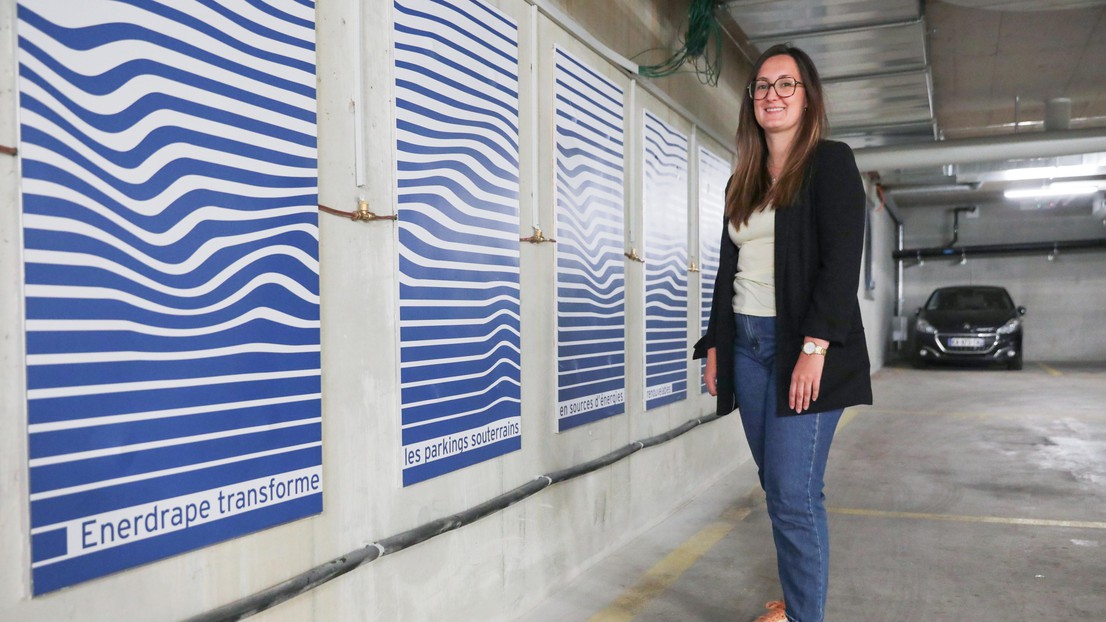 Since 2019, EPFL startup Enerdrape has been developing the first available geothermal panel to turn any underground infrastructure into a renewable heating and cooling source for buildings. The EPFL spin-off has recently won the PERL prize and the Grand Prize at the 25th >>venture>> edition. The Tech Seed loan from the Foundation for Technological Innovation (FIT) will help the start-up strengthen its activities and prepare for the market launch of its geothermal panels at the beginning of 2023.

To reduce fossil fuel use in the heating and cooling of buildings, clean technologies such as heat pumps need to double by 2030. However, heat pumps are limited require considerable space and cannot be easily installed in dense urban areas. In addition, geothermal technologies are generally applicable to new buildings, and existing buildings are difficult to transform, making it a limited solution.

To democratise geothermal technologies, Enerdrape has come up with underground thermal panels to harvest the heat from underground infrastructures, thus providing buildings with a renewable heating and cooling source. Enerdrape's modular and scalable geothermal panels can be installed in an environment characterised by a constant temperature, such as underground parking garages, transportation hubs, metros, or tunnels, to provide the building with the benefits of a temperature exchanger. The heat exchanger invented by Enerdrape is a cost-effective and prefabricated geothermal technology that can be easily installed in both existing and new buildings. With its panels, Enerdrape takes advantage of untapped resources in the underground environment to provide buildings with renewable heat sources.

Enerdrape's geothermal panels display underground facilities' enormous potential to heat and cool buildings. Enerdrape's panels are easy to install and respond directly to the urgent need to save resource consumption. Considering this promising technology, Enerdrape has notably won the 2022 >>venture>> Grand Prize, the Prix Entreprendre Lausanne Region 2022 (PERL) of 50'000 CHF, and the Prix Start-Up Durable 2022 award, organised by "Le Temps". Margaux Peltier, the co-founder and CEO of Enerdrape, also stands in the 6th edition of Forbes 30under30.

Hosted within the Laboratory of Soil Mechanics, the EPFL spin-off has built its first Minimum Viable Product and launch a first pilot with REALSTONE AG in 2021. Now Enerdrape is conducting several pilot projects in Switzerland. With the FIT Tech Seed loan, Enerdrape will be able to support the product market launch and ramp-up activities. In addition, it will help the cleantech start-up prepare a healthy ground for equity rounds and sales scale-up.
Contact:
Margaux Peltier
Co-founder and CEO
[email protected]
---
---