5th edition of the Private Markets Research Conference in Lausanne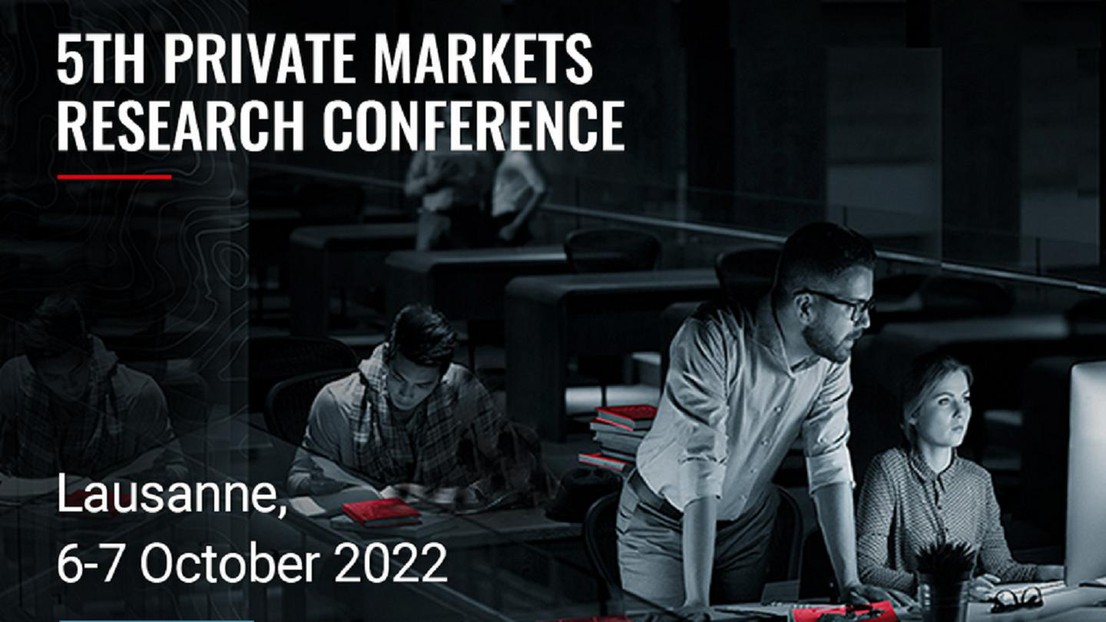 The 5th edition of the Private Markets Research Conference will be held in Lausanne on October 6 and 7, 2022.

The Ecole Polytechnique Fédérale de Lausanne, EDHEC Business School and Université Paris-Dauphine-PSL, in association with Unigestion, Campbell Lutyens, EDHEC Infra, Efront and TitanBay, have developed this forum to explore the most recent research on private markets. Combining academic analysis with practitioner perspectives, the conference seeks to address compelling topics such as data-driven investing and the role that private markets play in society at large.
This event, launched in 2017 by Emmanuel Jurczenko, Director of Finance Programs at EDHEC and Serge Darolles, Professor at Paris-Dauphine University, brings together researchers and practitioners in private equity and private markets every year around fund and topical issues.
The 2022 key note speakers are: Ayako Yasuda, Professor of Finance at the University of California Davis (UCD) and Augustin Landier, Professor of Finance at HEC Paris.
Potential topics include, but are not limited to, risk and performance measurement of private market funds; the economics of private impact investment funds; private fund manager incentives; institutional investor asset allocation; entrepreneurial finance; alternative private investing structures; private equity, private debt and private real asset investing; VC contracting; ESG, TBL, and impact exposures of private market funds; private market exits and alternative routes to liquidity; etc.
Organizers:
Serge Darolles (Université Paris Dauphine - PSL)
Cyril Demaria (EDHEC Business School)
Rüdiger Fahlenbach (EPFL)
Emmanuel Jurczenko (EDHEC Business School)
---
---