Worldwide Representation at Tech4Dev 2018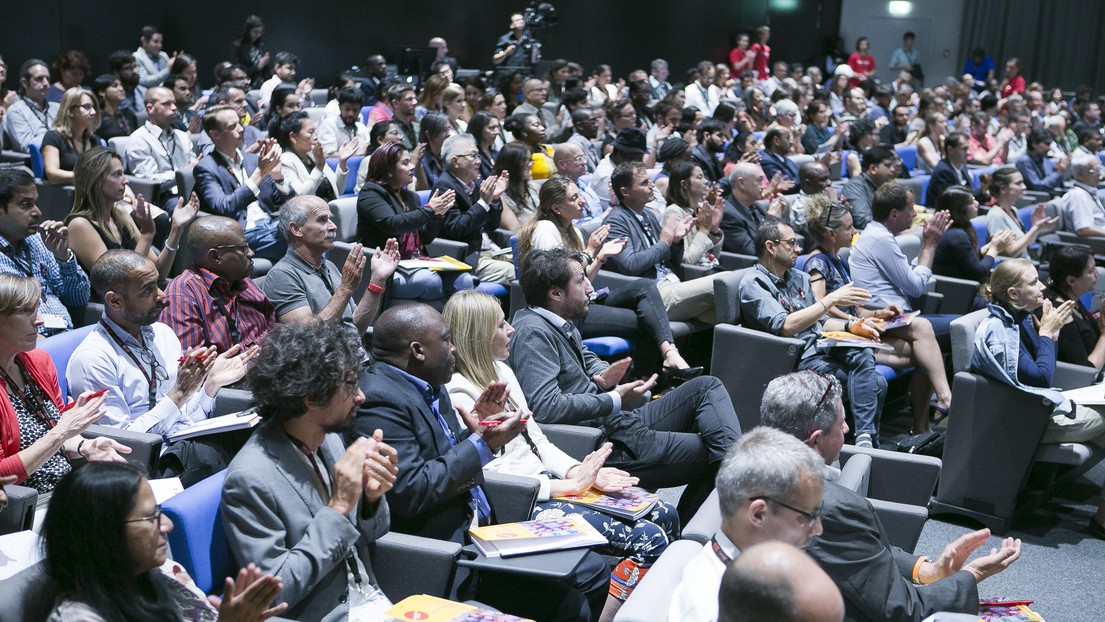 Between the 27th and the 29th of June 2018, CODEV-EPFL hosted the UNESCO Chair in Technologies for Development's fifth International Conference, Tech4Dev 2018: Voices of the Global South.

During three days, Tech4Dev 2018 brought together more than 450 attendees from over 70 countries and brought into focus the value of technological innovation (while also acknowledging its limits) in generating inclusive and sustainable social and economic development in the Global South.
Tech4Dev was honored to count with the presence of world-class keynote speakers such as Uzodinma Iweala, an American author and medical doctor of Nigerian descent. 124 scientific papers were presented in 35 sessions covering such fields as ICT, energy, sustainable urban development, disaster risk reduction, medical technologies, and humanitarian action. The conference also served as a platform to officially present the winners of The Womanity Foundation's Award for the Prevention of Violence Against Women (VAW).
Tech4Dev was a resounding success and illustrated once again the central role of technology in addressing some of the most pressing challenges humanity is facing.
---
---