What can 13th-century computational theory teach us about art today?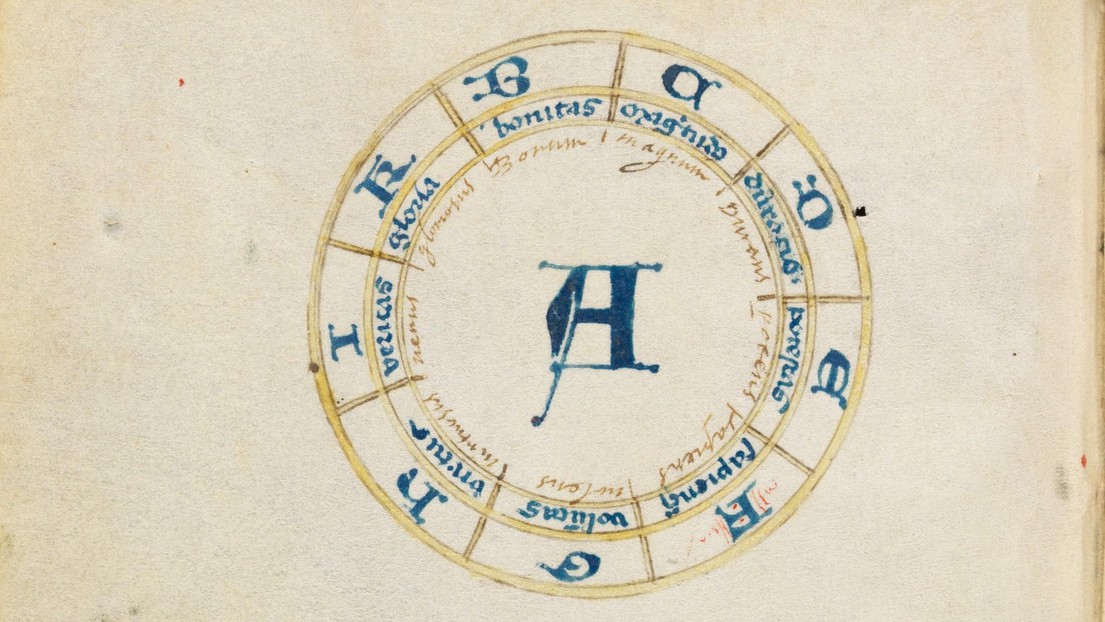 At an international symposium at EPFL's ArtLab, attendees will discover the birth of computational thinking – and its impact on writing, art, and the preservation of cultural heritage – through the works of 13th-century philosopher Ramon Llull.

The symposium, entitled "Thinking Machines – Machine Thinking" is being organized by the College of Humanities (CDH) and the ArtLab, which is currently home to the four-month exhibition, Thinking Machines: Ramon Llull and the ars combinatoria. It will be held on February 14 from 9:00am to 6:00pm.
The event will also feature the launch of the book DIA-LOGOS: Ramon Llull's Method of Thought and Artistic Practice, initiated by the ZKM Karlsruhe and published by Minnesota Press with support from EPFL.
With the participation of outstanding scholars, including Warburg Institute Director Bill Sherman, as well as book editors and exhibition co-curators Amador Vega and Siegfried Zielinski, the symposium will offer a platform for participants from many fields – from computer science and mathematics to art, history and cultural studies – to explore the interdisciplinary reverberations of Ramon Llull's work.
Participants will be introduced to the broad scope of Llull's impact, and the importance of his investigations for the fields of media theory and computation. At the same time, expert speakers will illuminate and address key issues that have emerged in the wake of the Thinking Machines exhibition, such as the challenge of preserving cultural heritage in complex geo-political circumstances.
Guided tours through the exhibition and the launch of the book will offer a dynamic platform for intercultural and institutional exchange.
---
Author:
Celia Luterbacher
---