"We're helping advance AI for sustainable architecture"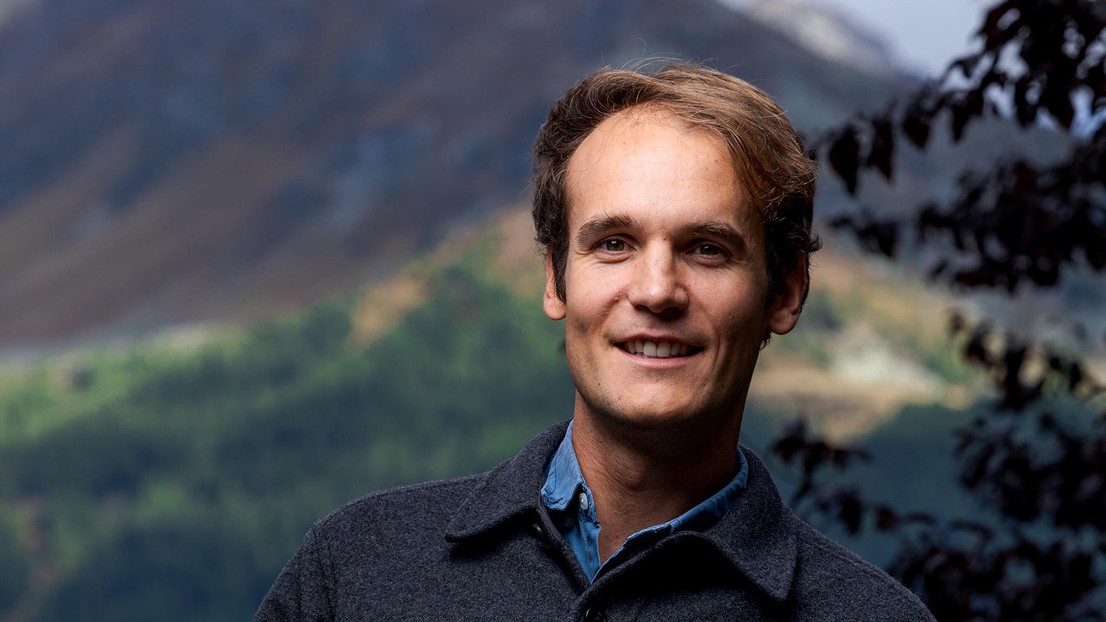 Pierre Baqué is a man on a mission! He heads EPFL spin-off Neural Concept which has started working with a global leader in wind engineering to help designers create climate-conscious buildings using AI-powered Computational Fluid Dynamics (CFD).

Passionate about how artificial intelligence and computer vision can change the world, Dr Pierre Baqué works hard to improve design for sustainability. After completing his PhD in the CVLab, part of the School of Computer and Communication Sciences (IC), Baqué began his tenure as CEO at Neural Concept, a start-up based in the EPFL Innovation Park that creates AI Deep Learning algorithms to revolutionize the future of industrial engineering.
With clients in industries ranging from electric vehicles to aerospace, Neural Concept has now partnered with RWDI, a globally renowned environmental engineering firm tackling complex challenges in the built environment, to helpcreate climate-conscious buildings using the power of instant, cutting-edge wind, solar and thermal comfort data.
RWDI developed and licenses Orbital Stack, an engineering software solution that delivers Computational Fluid Dynamics (CFD) and thermal simulations by leveraging the knowledge and best practices that its engineers have developed over decades of climate analysis. Going a step further, Neural Concept has created AI-powered CFD for Orbital Stack, based on decades of wind data for early-stage design guidance, expanding the possibilities for designers around the world.
"Our goal is to put algorithms and artificial intelligence at the center of the design process in engineering companies, especially ones that are designing and building very complex advanced systems – our algorithms learn from the expertise of the simulation engineer and bring this into the hands of the designer," explained Baqué.
"Understanding at the outset how a proposed building will interact with its surroundings - specifically the structural integrity, wind effects on the building, sunlight exposure, and pedestrian comfort - catches issues that may only arise in later stages of the design process. In this case we have worked with RWDI's urban wind flow dataset – the largest in the world – to teach our deep learning algorithm the relationships between inputs, as well as validating the accuracy of the AI's predictions," he continued. "We have helped take the CFD experience from standard to industry changing."
Whilst the use of AI in architecture is still in its infancy, and Baqué believes that the industry is currently only using the technology to around 10% of its potential, he has seen the fast adoption of the AI powered Orbital Stack by architects, as well as a complete mindset change in the way they envision simulations.
"Our deep learning tech has been live for less than a year but it has already dramatically changed the urban design landscape. Being able to better design the architecture of smart cities in almost real time can have a tremendous influence on sustainability. For example, the difference between a Boston winter and summer can have a very high impact on energy consumption or the level of pollution inside a city can be impacted by design. It's a very powerful tool that really is a game changer within architecture."
This passion to develop algorithms to help humans design better for sustainability, as well as the excitement of being at the forefront of these developments, is what gets Baqué up every morning and he doesn't see that changing anytime soon!
"We're still unlocking the next steps of this tech with people all around the world. It's fairly mature now but the world changes fast and research is continually making AI much more powerful. That's why we are not just a research lab, we develop the tech but we also collaborate with simulation and design teams to understand what works and what doesn't. There's no course on how to use AI for design and I think it's exactly the job of companies like us to make it easier."
---