Vitalijs Zubkovs successfully defended his thesis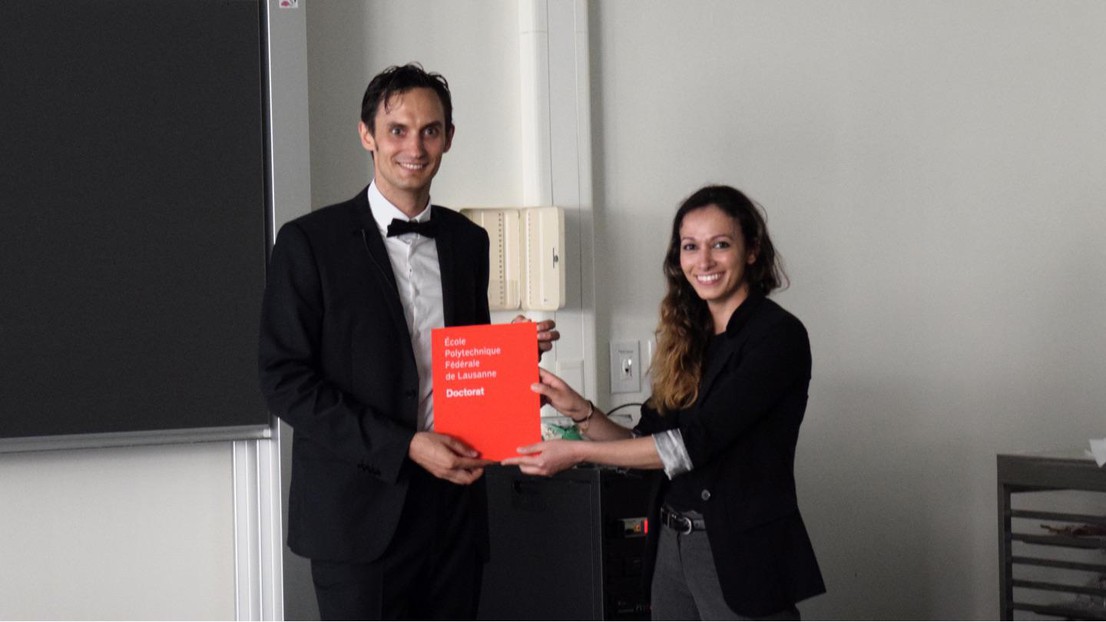 Vitalijs Zubkovs publicly defended his thesis "Protein Bioconjugation to Carbon Nanotubes for Near-Infrared Sensing" on Friday, June 28, 2019. Congratulations on the Ph.D., Dr. Zubkovs!

Single-walled carbon nanotubes (SWCNTs) are a promising material for electrochemical and optical biosensing applications. Their small dimensions, large surface area, indefinite photostability, and remarkable electronic properties make SWCNTs an ideal transducer in optical sensors. SWCNTs fluoresce in the near-infrared (NIR)-II region of the light spectrum, between 1000 and 1350 nm. The absorbance of living tissue and cells reaches a minimum within this spectral range, making SWCNTs an excellent material for in vivo sensor implants. Although inherently non-selective, a selective optical response can be imparted to SWCNTs for a specific analyte through appropriate surface functionalization, commonly achieved using oligonucleotides or proteins. The type of biofunctionalization dictates the specificity, biocompatibility, and overall stability of the composite. Therefore, targeted engineering of the SWCNT surface coating is critical for the development of improved optical sensors. This PhD thesis is focused on producing, and further researching, protein-SWCNT composites, with a specific aim towards their application for glucose sensing. The proposed sensors consist of SWCNTs, acting as the optical transducer element, and a glucose-selective protein, glucose oxidase (GOx), which was used to activate the nanotube surface and impart selectivity. This study presents the design and fabrication of a reversible, mediatorless sensor that undergoes a selective fluorescence increase in the presence of glucose.
---
---