Vincent Hiroz named new operational director of EPFL Valais Wallis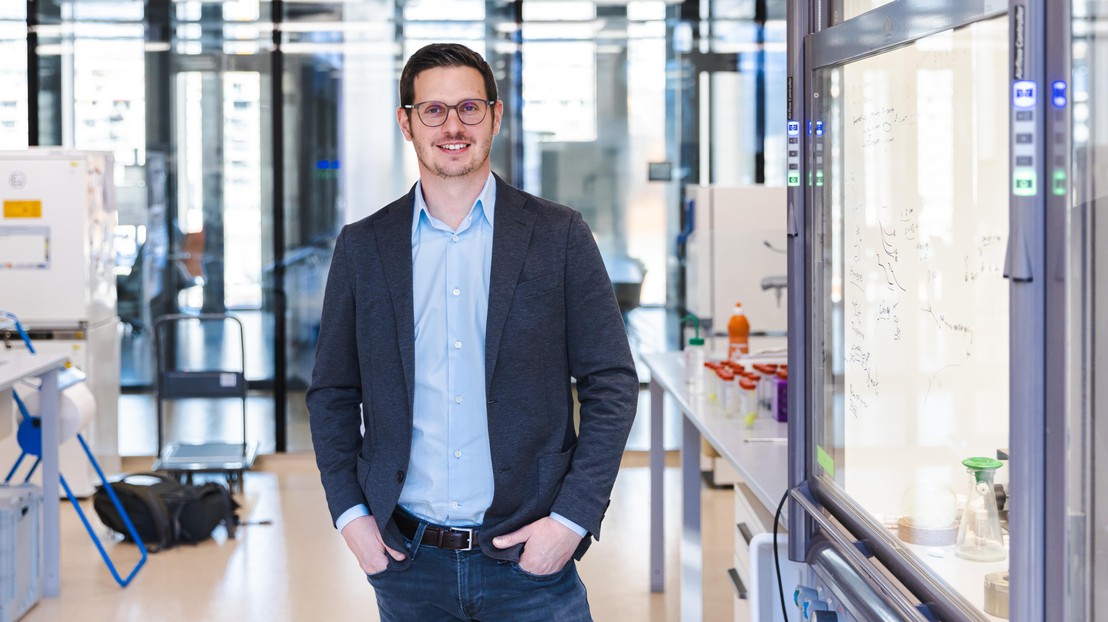 On 1 March 2022, Vincent Hiroz will become the new operational director of EPFL's Valais Wallis campus. He will take over from Marc-André Berclaz, who is retiring. 

Vincent Hiroz, currently the deputy operational director of the Valais Wallis campus in Sion, will take over from Berclaz as operational director on 1 March. Berclaz has held the position since 2013 and will be retiring at the end of February.
Born and bred in Sion, Hiroz has two Master's degrees: one in economics from HEC Lausanne and the other in law from the University of Geneva. He also holds an Executive MBA in technology management from EPFL and UNIL. He has worked in a variety of industries throughout his career, particularly in the specialized fields of finance, banking, innovation consulting, and legal advisory. He also has experience in the hospitality and leisure industries, where he worked as a project developer and project manager. In 2014, he joined EPFL's Research Office as a legal expert. "I've always been fascinated by entrepreneurs. They're curious, innovative people who push the limits of what's possible," says Hiroz. "So it makes sense that my career took me to EPFL – a hub for research and innovation."
Since February 2020, Hiroz has been the deputy operational director of the Valais Wallis campus. "My role is to help with the day-to-day running of the campus and support its expansion. This includes keeping track of finances and communicating with our various stakeholders such as the Valais cantonal government," he explains.
Taking the reins of a growing campus
After working alongside Berclaz for almost two years, Hiroz now has big shoes to fill. "As the new head of Valais Wallis, I'll be responsible first and foremost for making sure the campus runs smoothly," says Hiroz. "Our activities include education, research and innovation – I want to keep developing these areas and make our campus a driver of advanced R&D, technology transfer and new business creation. One way that I plan to do that is by working more closely with Switzerland Innovation Park Network West EPFL – a joint initiative where universities and start-ups work together and leverage their research findings to develop marketable products and services."
Hiroz continues: "My aim is to make EPFL Valais Wallis a genuine hub for cross-disciplinary R&D in our three areas of specialization: energy, environment and healthcare. To that end, we will step up our joint efforts with the other organizations at Energypolis, particularly HES-SO Valais Wallis. I obviously also want to make our campus a fulfilling, stimulating place to work and study for every member of our community. It's important that we promote EPFL and the many exciting things going on at the School, particularly here at a local level to inspire the next generation of students."
About EPFL Valais Wallis
EPFL Valais Wallis was established in 2012 when the Valais Canton Council of States agreed to the construction of an EPFL campus in Sion; the site officially opened three years later, in 2015. Since then, the Energypolis campus was also built in Sion to house EPFL Valais Wallis, HES-SO Valais Wallis, and The Ark Foundation. Together, these organizations study topics in the fields of energy, sustainable chemistry, alpine and polar environments, and healthcare and rehabilitation. Over 220 scientists and engineers from around 40 different countries now work at the Valais Wallis campus.
In a second phase of EPFL's expansion in Valais, a new, 10,000 m2 research center will be built on the site of a former printworks building. The new center, called Alpole, will bring together some 200 additional scientists and engineers to study alpine and polar environments. The center will offer five new research chairs, while three existing chairs will relocate. The building is scheduled to open in 2022. Eventually, over 400 people (including scientific, technical and administrative staff) will be working at EPFL sites in Sion.
---
---