Vassily Hatzimanikatis receives IMES Award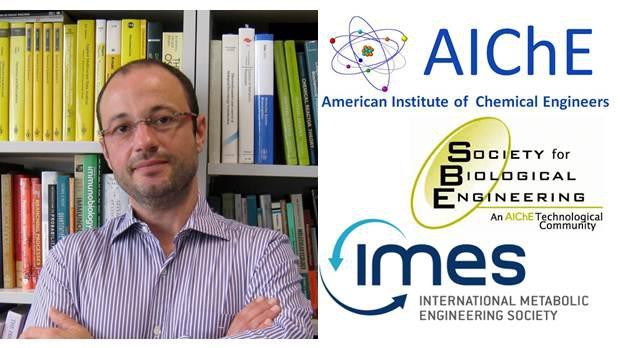 Vassily Hatzimanikatis has been named the recipient of the 2014 International Metabolic Engineering Award.
The International Metabolic Engineering Society (IMES) is a community within the American Institute of Chemical Engineers' (AIChE's) Society for Biological Engineering. Every two years, IMES recognizes "an outstanding career contributor to the field of metabolic engineering" with an award.
This year, IMES has given the award to Vassily Hatzimanikatis, Associate Professor of Chemical Engineering and Bioengineering at EPFL's Laboratory of Computational Systems Biotechnology (LCSB) and Fellow of the American Institute for Medical and Biological Engineering. His research interests are in systems biotechnology, bioinformatics, and the complexity of biological systems. He is also Editor-in-Chief of Metabolic Engineering Communications, Senior Editor of the Biotechnology Journal, Associate Editor of the journals Metabolic Engineering, Biotechnology and Bioengineering, and Integrative Biology, and a founding director of IMES. He has published over 70 technical articles and he is co-inventor in two patents.
Hatzimanikatis is being honored "for developing new methods to model and analyze large metabolic networks, and for demonstrating how such networks can be used to study biosynthetic pathways." The Metabolic Engineering Award will be presented at the upcoming IMES-sponsored Metabolic Engineering X conference, in Vancouver (June 15–19), along with a lecture by Hatzimanikatis.
---
---