Valtronic opens an office in the EPFL Innovation Park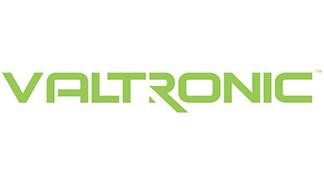 Valtronic has opened an office in the EPFL Innovation Park, as part of its Innovation Initiative. Valtronic innovates and manufactures miniaturized electronic products as well as complex mechatronic systems for their trusted medical device partners. Valtronic's office will include business development and innovation engineers, and space for Ph.D. students and young researchers to work, as well as the group's C-Suite.

By opening this innovation cell, the group will of course develop interaction with EPFL. As part of their role, the innovation engineers will deal with startup projects and early stage programs.
"We are excited that with Valtronic a leader in MedTech innovation and manufacturing in Switzerland has joined the network on campus, thus further strengthening the partnership between academia and industry", said Adrienne Corboud Fumagalli, EPFL Vice President for Innovation and Technology Transfer.
"Valtronic is proud to be part of this innovative network," said Valtronic CEO Dr. Rainer Platz. "We believe the EPFL Innovation Park not only helps Switzerland affirm its position as a global leader but also helps Valtronic mark its place as an innovation leader within the medical device industry."
---