Utopian cities at the Rolex Learning Center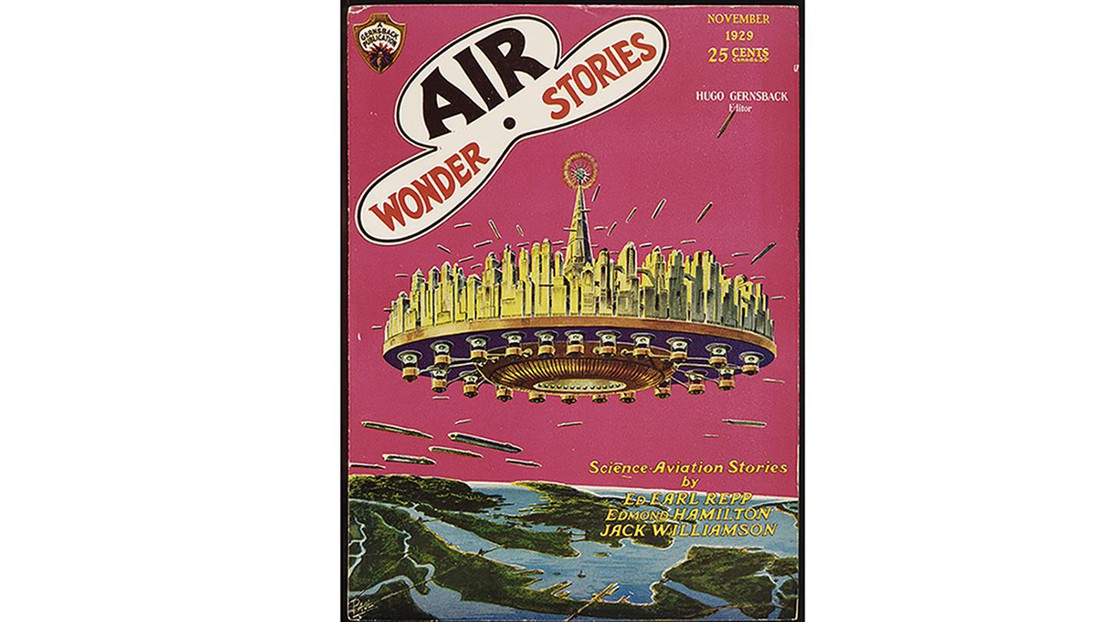 This fall, EPFL's iconic Rolex Learning Center (RLC) will host a unique exhibition that explores utopia and urbanism through futuristic science fiction and pulp art.

From September 9th through November 23rd, visitors to the RLC will be able to experience "Quand la ville du futur se rêve utopique" (When the city of the future dreams of utopia), an exhibition organized in collaboration with Marc Atallah, director and curator of La Maison d'Ailleurs museum in Yverdon-les-Bains.
Works from two art genres have been selected from the museum's collection, which encourage visitors look simultaneously into the past and to the future. The first is futuristic advertising from the pages of American magazines, like Life, during the first half of the 20th century. These ads were published by companies trying to promote their engagement with the future. The second half of the exhibition will feature the colorful covers of pulp science fiction novels from the 1920s-1960s.
"We live in a world where architecture and urbanism are constructed based on utopic ideals, and we also find some of these constructions at the Rolex Learning Center, with all its open spaces," explains Atallah, who is also a lecturer in EPFL's College of Humanities Social and Human Sciences (SHS) program.
He adds that the exhibition could be particularly inspiring for engineering students and teachers alike.
"One of the advantages of the iconography of science fiction is that it sheds light on our own imagination, and encourages us to reflect on it. This is important, not just for urbanism and architecture, but also for ecology, industrial practice, and many other contemporary issues."
An opening event will be held at the Rolex Learning Center on Wednesday, September 9, at 6 p.m. Registration is mandatory.
---
Author:
Celia Luterbacher
---