"This is a time when we must listen to science"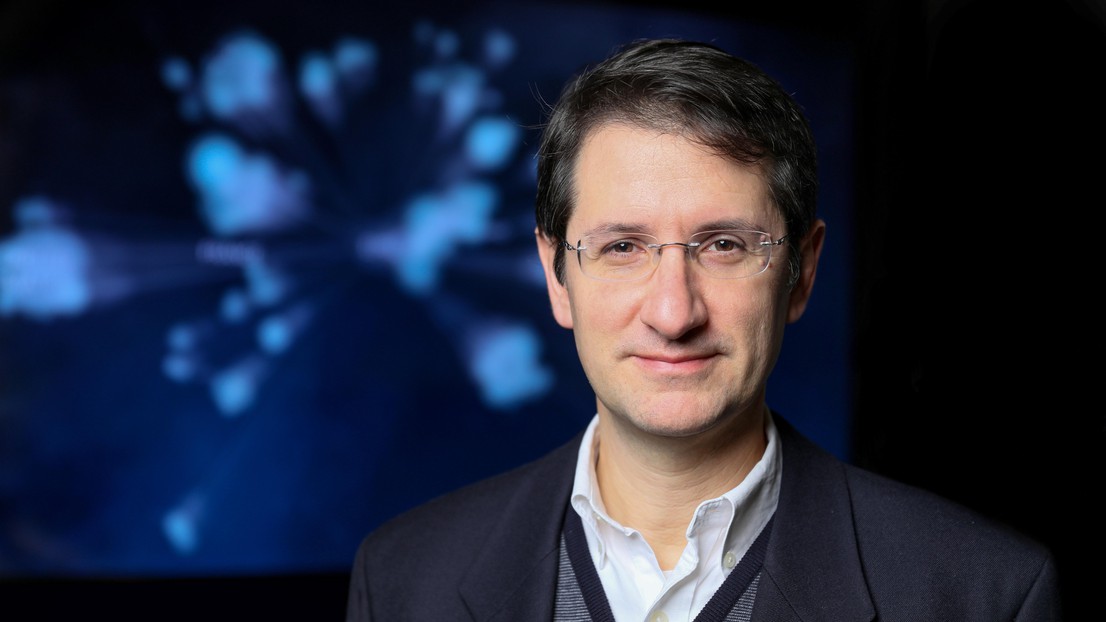 Athanasios Nenes, an EPFL professor and one of the world's foremost experts in aerosols, was recently made a Fellow of the American Geophysical Union in recognition of his exceptional contribution to atmospheric science. An avid proponent of research and knowledge-sharing, Nenes is heavily involved in the study of atmospheric particles and their impact on health, climate and ecosystems – subjects that are more pressing than ever.

In an open letter published this summer, between the first and second waves of the COVID-19 pandemic, 239 scientists called for recognition of the risk of airborne transmission of the new coronavirus. For one of the signatories, EPFL professor Athanasios Nenes, the link was unquestionable. Nenes is a leading expert in aerosols – the microscopic airborne particles suspected of playing a major part in the spread of COVID-19. His research focuses on understanding their role in the environment.
"Particles are involved in almost every atmospheric process," explains Nenes, who heads EPFL's Laboratory of Atmospheric Processes and their Impacts (LAPI). "They have all sorts of effects on cloud formation, climate, ecosystems and public health." Behind him is a sun-drenched, whitewashed wall covered with bougainvillea. It's a scene typical of his native Greece – except he's wearing a vintage EPFL hoodie bearing the word "Lausanne," the city he's called home since 2018. His attire, and the noticeable flickers on the screen, give away the fact that he's using a virtual background. "I was in Greece until recently, but I returned to Switzerland just before it went back into lockdown," explains Nenes, who also leads a team at the Center for Studies on Air Quality and Climate Change at the Foundation of Research and Technology (FORTH) in Patras, 200 km from Athens.
This is so important for Switzerland. Children do not wear masks in school here, and the response to those that want to is varied. My 7 year old daughter was told by her teacher to remove her mask during class. My 10 year-old son kept his on, and motivated others to do the same. https://t.co/sH6lNQo2Li

— Athanasios Nenes (@LAPI_epfl) August 25, 2020
Nenes has spent the past 20+ years studying how aerosols from biomass burning, pollution, dust, sea spray and other sources in the air interact with clouds, affect air quality and deliver nutrients to remote ecosystems. More recently, he is interested on the importance and effects of biological particles, and viruses. His work has seen him and his instrumentation travel extensively throughout (and over) the world, from tropics to the Arctic – in pollution, fair weather and hurricanes. 
A member of numerous organizations and working groups, active president of the Atmospheric Sciences section of the European Geophysical Union, he's a veteran of the conference hall. His interests cover a broad field that is on the front line of research into many of today's major global climate and health-related issues. 
>> Further reading: "The world is our real laboratory"
"A huge honor"
Nenes's extensive expertise has earned him the respect and recognition of his peers. On 18 November, he was included in the list of the most cited researchers by the Web of Science. Most importantly, the same day had the announcement of his election as a Fellow of the American Geophysical Union, the world's pre-eminent organization of geophysicists. "Being recognized in this way by fellow members of your community is a huge honor. It shows that you're doing something special. It's a humbling but energizing experience," he says with a smile.
Energy is just what Nenes needs as he tackles some of the biggest and most urgent issues facing the world today – including the role of airborne viruses in the transmission of influenza, COVID-19 and other diseases. "Even before COVID-19, we knew that viruses could spread through the air and possibly play a major role in the transmission process. But the WHO and the medical community were very reluctant to recognize airborne transmission via aerosol particles. Now everyone's talking about it! This is a time when we must listen to science. Politicians, and the wider public, need to pay more attention to what the evidence is saying," he adds, his enthusiasm as infectious as ever.
Giving science the exposure it deserves
After spending the bulk of his career in the US, Nenes soon eased into his new role at EPFL, known by his nickname "Thanos" – although, unlike his Marvel supervillain namesake, he reassures that he's not out to destroy the universe. A keen pianist, Nenes prefers the harmony and collaborative aspect of chamber music to solo playing. So it's no surprise that he's already involved in several cross-disciplinary projects at the School.
Along with Andrew Barry, Anders Meibom and other colleagues at EPFL's School of Architecture, Civil and Environmental Engineering (ENAC), he scours the labs for talented students and young researchers to nominate for awards. And always with the same aim: to give science the exposure it deserves. "In the US, people who do outstanding work get recognized. It's part of the culture," he explains. "That's less the case here in Europe – perhaps in part because the bar is set so high. That's why, as senior scientists, we see it as our job to shine a spotlight on our outstanding school and students."
>> Further reading: "Huge forest fires put our health at risk"
Raising awareness
As well as being devoted to his family – he likes to talk about his love for his wife and children whenever he can – Nenes is equally dedicated to another cause: raising awareness of climate change.
The COVID-19 pandemic has prompted some changes, like getting us all used to wearing a mask when we need to. But things will largely go back to normal once we have a vaccine. Climate change, on the other hand, isn't going away any time soon. Things are only going to get worse in the coming decades. We understand what's happening, but we're not doing enough to prevent it. It's by far the biggest challenge we face.
But for Nenes, it's not all doom and gloom – not least because of the huge interest in air quality and climate change he sees among his "amazing" Bachelor's students at EPFL. He may not achieve immortality, as his name suggests in Greek, but he's doing the next best thing: developing and passing on scientific discoveries that will stand future generations in good stead.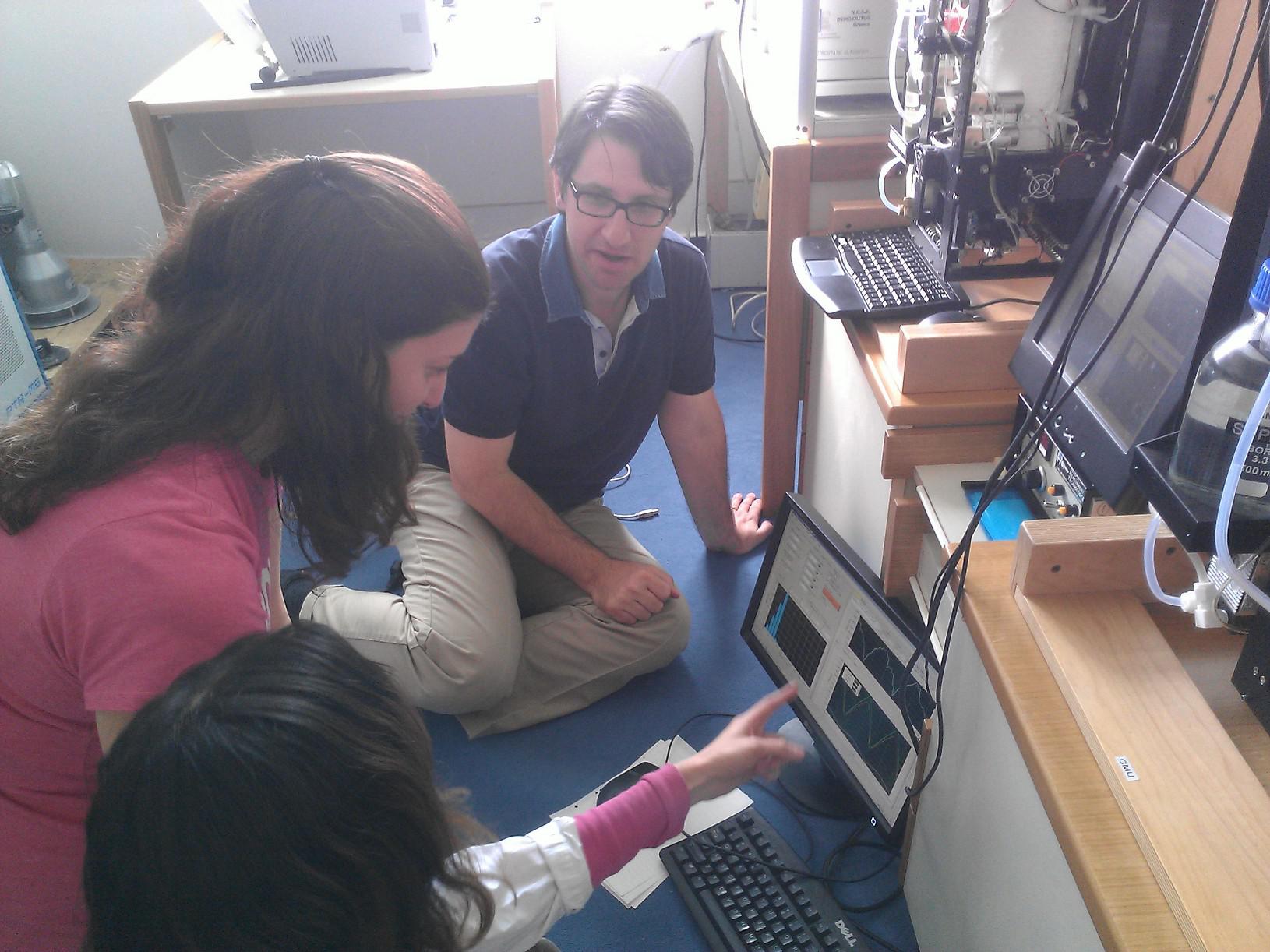 ---
---