The war's impact on EPFL's Ukrainian community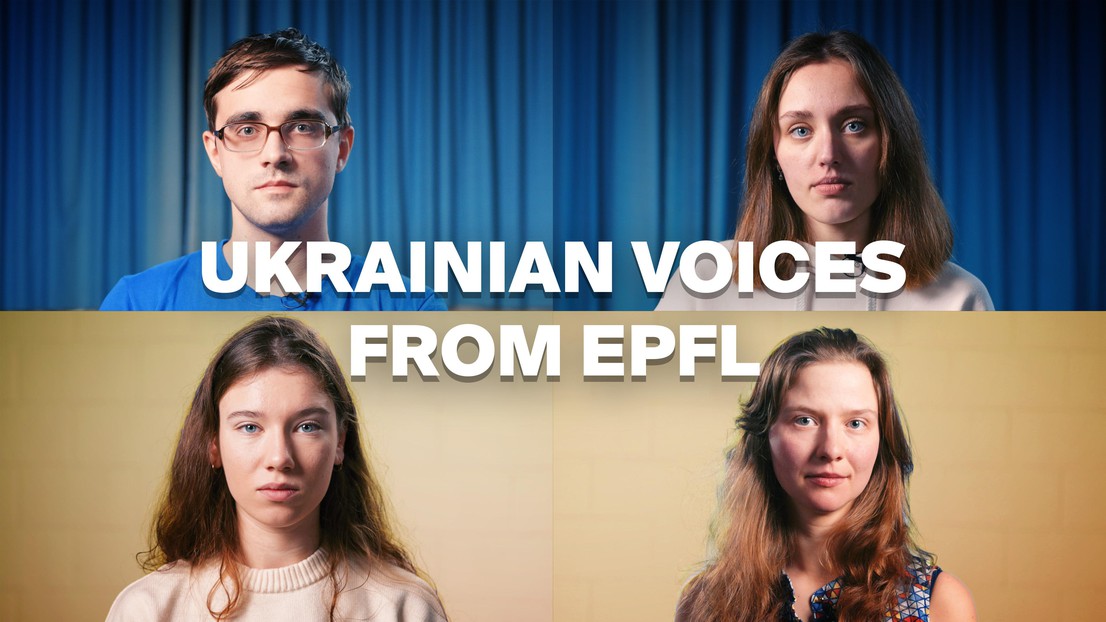 The lives of the Ukrainian people were upended when Russia invaded their country on 24 February 2022. We spoke with members of our Ukrainian community about what they went through over the past year.

Russia's war against Ukraine started one year ago. In a series of videos, various members of our Ukrainian community share their story, their feelings and their message of hope.
Thanks a lot to Anastasia Conrad, Pietro Vladimir Gorilskij, Mykhailo Isyp, Yaroslav Kivva, Lina Klochko, Anastasiia Kucherenko, Maryna Manskova and Vitalii Smal for their testimonies.
EPFL expresses compassion for everyone in our community who is directly or indirectly affected by the current events in Ukraine. We hope very much that this distressing situation will evolve soon in a peaceful direction. Find help and support on
https://ukraine.epfl.ch/
---