The Urban Body of Sino-Swiss Cooperation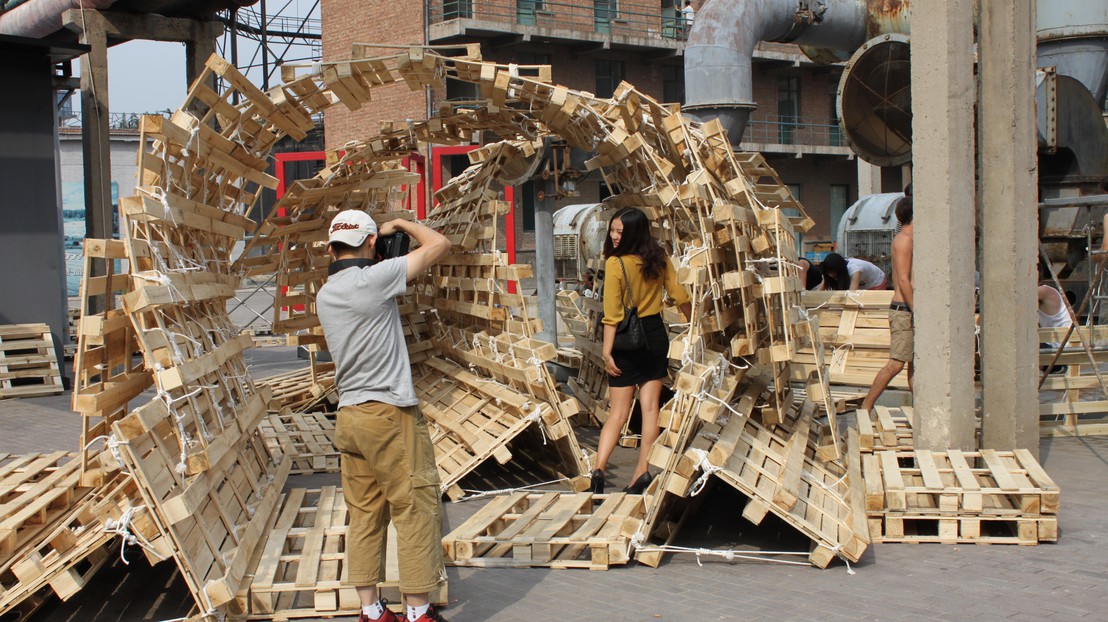 Urban Body brought together researchers, architects, and students from ENAC's Design Studio on the Conception of Space and from the Department of Environmental Art Design at Tsinghua University's Design Academy in Beijing, China.



Defying cross-cultural, cross-disciplinary and linguistic barriers, they joined forces at the 751 Design Park, an industrial site neighboring the 798 Art Area to explore the conception of architectonic space by the use of a module. Wooden industrial pallets were chosen, as they best seemed to foster the iconic ambiguity between the site's industrial past, its characteristic railway line, and the other exhibit pieces. The students hand-built two outdoor structures using 500 pallets, woven together with two kilometers of polyester rope. The structures were re-assembled for display at the Beijing Design Week and Triennial 2011. Urban Body was conceived as a long-term cooperation between the two faculties and the success of the '751 space modules' has prompted the pursuit of a further series of workshops.
---
---