The EPFL Volumina project receives the 2nd prize at PJE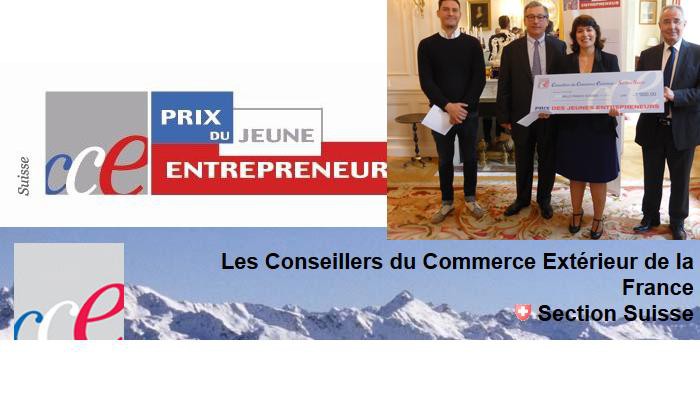 Amélie Béduer and Thomas Braschler from the laboratory of Professor Philippe Renaud develop new materials for reconstructive surgery. They have already received financial support from an Innogrant sponsored by FIT and the Gebert Ruf Foundation. They got the second prize yesterday at the Young Entrepreneur Award (PJE) organized by the External Trade Advisors of France in Switzerland.

Launched in 2002, the Prix du Jeune Entrepreneur - PJE is a competition of Swiss universities (ETHZ, EPFL, EHL, University of St Gallen, SUPSI) in the form of local semifinals, followed by the final held at the French Embassy in Bern. This award has recognized in the past EPFL projects such as Sun Bioscience, eSmart and Cyberhaven at a very early stage in their development. http://www.cce-suisse.com/6874-historique-des-projets.htm
This year the winner is Clara from SUPSI, , followed by Volumina, Smart Kitchen (EHL), Rollerina (U. St. Gallen), then Cure for patient from ETHZ.
About Volumina
At present, around 2 million women are diagnosed with breast cancer each year worldwide, 500'000 of whom in Europe. These patients increasingly resort to reconstructive surgeries after tumour resection to regain their natural and healthy physical appearance. Unfortunately, today, the available techniques are either too strenuous, induce a long-term foreign body reaction, require repeated surgeries or do not bring durable results. In addition, a high number of patients are not eligible to one of these techniques and remain in the therapeutic impasse. Covered by health insurances, the reconstructive surgeries performed need to evolve. In particular, minimally invasive surgery could come close to the dream of repairing the human body without a visible trace. Technologically demanding, minimally invasive techniques are quietly revolutionizing modern medicine. Lipofilling is such a minimally invasive surgical technique with rapidly growing application in plastic surgery. By reinjection of the patient's own fat tissue, it reconstructs small soft tissue volumes in the most physiological way possible. Permanent reconstruction using lipofilling of larger volumes, namely after breast tumour removal, remains however impossible. Persistent volume lipofilling in breast cancer surgery would make a dream come true: Simple, ambulatory and physiological breast reconstruction, restoring bodily look and self-esteem after a devastating diagnosis.

To make this possible for millions of patients, we develop the «AdiPearl therapy». Our innovation is at the convergence of cell therapy, tissue engineering and materials science. We have taken advantage of the most advanced biomaterial technology, which is the fruit of several years of our research, to provide an innovative concept: a dynamic biomaterial enabling persistent volume filling. We validated the clinical pertinence for this biomaterial-based tissue engineering therapy with plastic and reconstructive surgeons. We have the first working prototype of the Volumina kit, consisting in a disposable sterile syringe containing the biomaterial ready to be used by the surgeon in the operating theatre using conventional workflows and tools already available.
---