Test the Oxford thematic encyclopedias and bibliographies!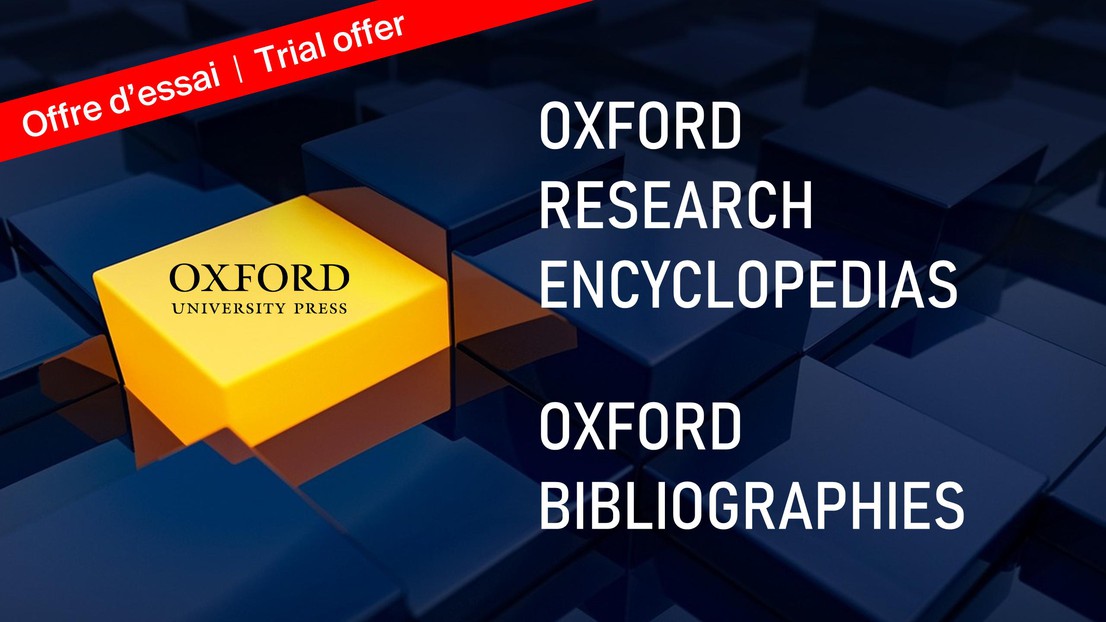 Until the end of 2022, the EPFL library offers you the opportunity to test the 25 thematic encyclopedias and bibliographic selections of Oxford University Press.

Oxford Research Encyclopedias provide students and researchers with comprehensive collections of in-depth, peer-reviewed and expert-authored syntheses in many fields, such as climate change or neuroscience. A user guide is also available here.
Oxford Bibliographies consists of hundreds of articles rich in citations, references, annotations, and expert recommendations, grouped into more than forty themes. These articles contain selections from accurate, reliable and objective sources, and provide teachers with the advanced resources they need for continued research in their area of expertise. A user guide is also available here.
We value your opinion! If you have any comment or question during the trial period, please do not hesitate to contact EPFL Library electronic documentation team: [email protected].
---
---