Test resources from the OECD iLibrary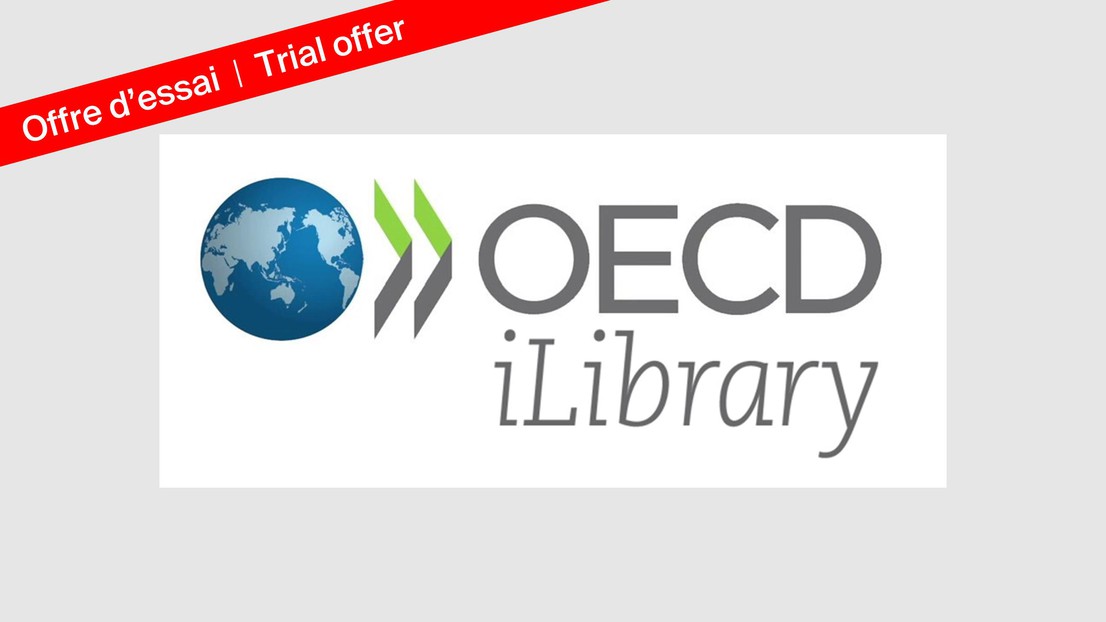 The Library is pleased to offer the EPFL community an unlimited and DRM-free trial access to the OECD iLibrary and to the IEA (International Energy Agency) publications and statistic databases until August 5, 2021.

The Organisation for Economic Co-operation and Development (OECD) is an international organization that works together with governments, policy makers and citizens, to establish international norms and to find solutions for social, economic and environmental challenges.
The online platform OECD iLibrary contains all analysis and data produced by the OECD that covers over 80 countries: 16'000 books, 9'200 articles and papers, and more than 250'000 datasets, tables and graphs in dynamic interactive statistic databases. The OECD iLibrary also includes the publications and statistic databases of the International Energy Agency (IEA) that gathers statistics on world energy markets.
All the following thematics are covered:
The content can be downloaded in many formats (XLS, CSV, PDF and WEB/HTML, DATA, READ, etc.), the "StatLinks" in PDFs under a graph or a chart will lead you directly to the underlying data in Excel. A user guide is available to help you navigate this resource-rich platform.
You can access to these resources right now from BEAST, EPFL Library catalog. Please feel free send your comments to your liaison librarian or to [email protected]. Depending on your feedback, the number of consultations and the budgets, EPFL Library may consider subscribe to some of the OECD iLibrary collections.
---
---