Tall trees are crucial for the survival of the Amazon rainforest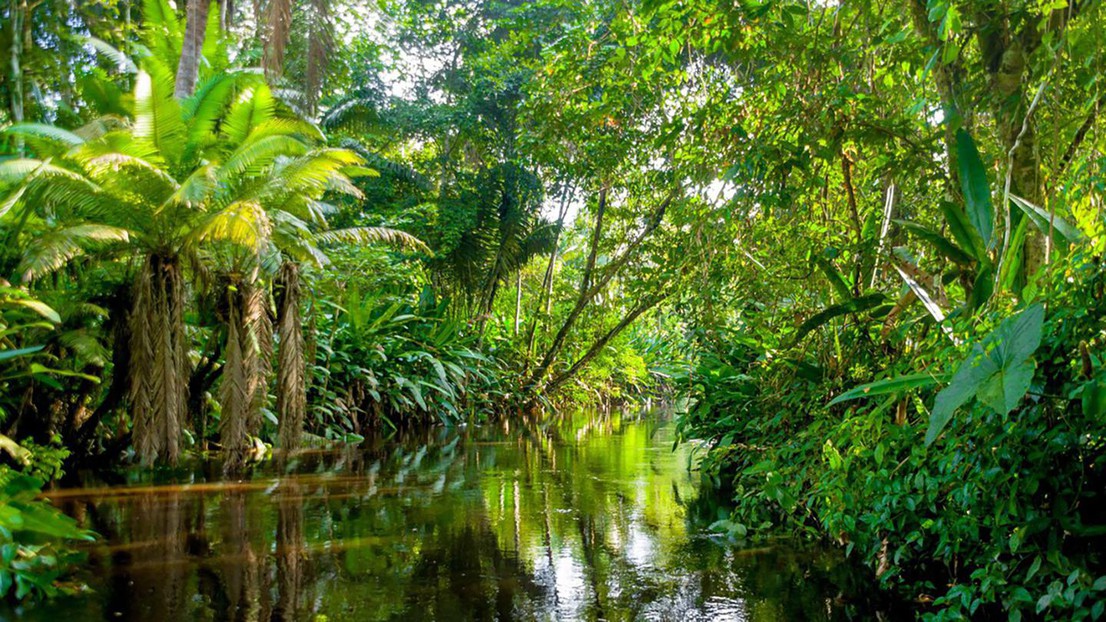 An EPFL study has shown that Amazonian trees measuring more than 30 meters are more resistant to precipitation variations than other, shorter trees. This information is key to more accurately predicting how the rainforest, which is an important component of the carbon cycle, will react to climate change.

For his EPFL Master's project in environmental science and engineering, Francesco Giardina looked at the future of the Amazon rainforest. His research showed that trees that are more than 30 meters tall were up to three times less sensitive to precipitation variations than those measuring less than 20 meters.
These taller trees were older and had more biomass, as well as deeper roots that enable them to access nutrients and moisture lower in the ground, making them more resistant to drought. The project was supervised by Professor Fernando Porté-Agel, who runs EPFL's Wind Engineering and Renewable Energy (WIRE) Laboratory and conducted in partnership with Columbia University. The findings were published in the latest issue of Nature Geoscience.
Carbon sink
Scientists across the globe are studying the capacity of the Amazonian rainforest to resist climate change, but they have not yet managed to fully understand or predict what will happen. The Amazon rainforest covers an area of 5.5 million km² and is the biggest carbon sink in the world. It therefore plays a critical role in regulating the global climate system.
Researchers know that in the near future some areas of the Amazon rainforest will be drier than today, while others will be wetter, with random variations from year to year. The region has already experienced severe droughts in recent years, causing widespread tree mortality and affecting the forests' carbon storage capacity.
The EPFL study sheds some light on how to resolve this problem: preserving taller trees will allow the rainforest to better resist water stress and droughts and any other future variations caused by climate change. It also serves as a reminder that continued deforestation will only make the Amazon rainforest more fragile.
Tree physiology
To develop his model, Giardina combined two typical atmospheric data – average precipitation at ground level and air humidity variation – with a map indicating all the tree heights in the rainforest, going from 10 to 100 meters, and their solar-induced fluorescence, which is a proxy for photosynthesis.
Fluorescence is determined by using remote sensing to measure the sunlight that bounces off the trees and then into the atmosphere at another frequency. This also revealed that taller trees are more sensitive to atmospheric dryness than trees measuring less than 20 meters.
"Our study underscores the importance of factoring aspects of tree physiology – such as size, age, behavior and biomass – into climate models in order to more accurately predict how the Amazon rainforest will react in the future," says Giardina. "The purely atmospheric models that are used at the moment don't go far enough."
This change in methodology should help to fine-tune researchers' forecasts and could be used to predict the behavior of other major rainforests around the globe, such as those in Indonesia and the Democratic Republic of the Congo.
---