Swiss Italian TV Features DISAL and LSRO Labs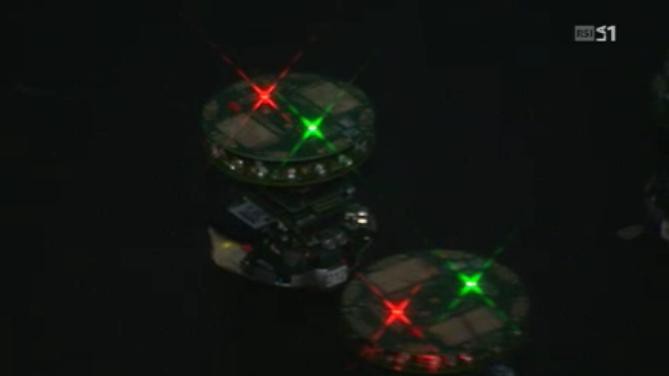 The Swiss Italian TV channel RSI LA1 visited two EPFL labs, DISAL and LSRO, to interview lead researchers Alcherio Martinoli and Francesco Mondada on recent advances in the domain of mobile robotics.

The exponential increase of robotic technologies embedded in day-to-day systems has garnered a lot of attention in the public. The goal of the emission was to feature some of the newest advances in mobile robots. Francesco Mondada and his team showed the Thymio robot, an educational platform that is designed to delight children and adolescents, with the ultimate purpose of attracting the young individuals to this promising domain of study. The emission also interviewed Alcherio Martinoli, and featured two experiments lead by his collaborators using Khepera III robots, demonstrating some localization and coordination algorithms for distributed mobile robot systems, which could be deployed in a number of real-world platforms, including intelligent ground and airborne platforms.
---
---