Swiss at forefront of preservation of Red Sea coral reserve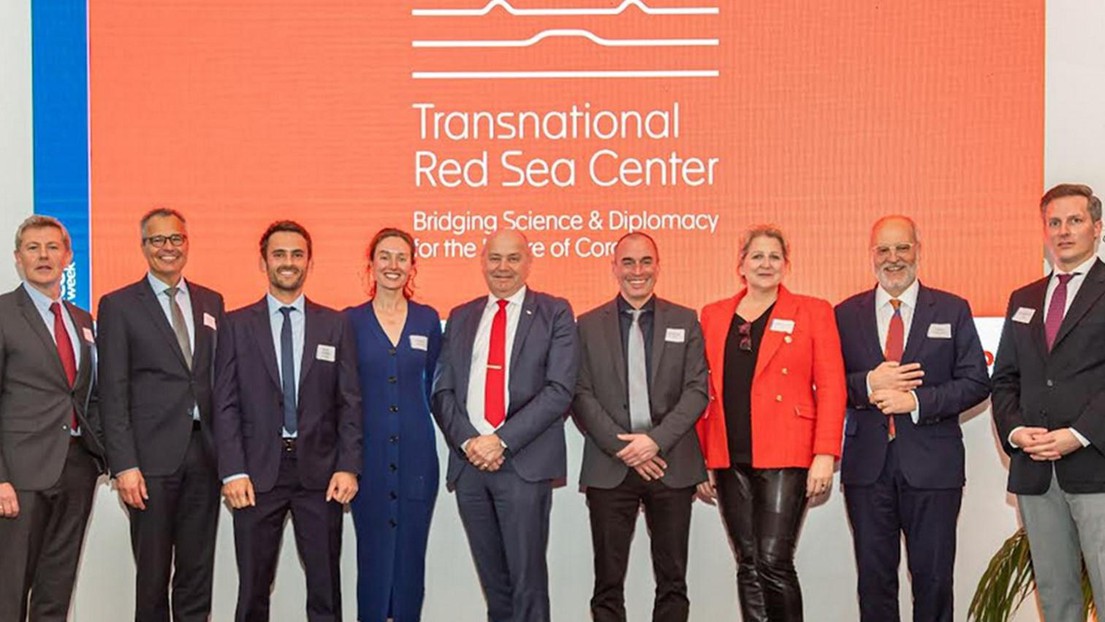 The Swiss community of Monaco and international guests met for a presentation of research results of the Transnational Red Sea Center during Monaco Ocean Week at the Yacht Club of Monaco

As part of the Monaco Ocean Week, the Transnational Red Sea Center at the famous Ecole polytechniqute fédérale de Lausanne (EPFL) was invited again this year by the Prince Albert II of Monaco Foundation to present its three scientific missions conducted in the northern Gulf of Aqaba, Djibouti and Sudan in close collaboration with its regional partners in 2022 and early 2023.
The long-term vision and action plan of the Transnational Red Sea Center is to preserve the most promising – if not the last – coral refuge on Earth against global warming.
The opening speech was given by HE Mr. Alexandre Fasel, Ambassador, Special Representative for Science Diplomacy of the Swiss Confederation who highlighted how Swiss-led science diplomacy is playing a critical role to cope with the effects of global warming. Consul General Andreas Maager was present as another official representative of Switzerland. Furthermore, the Consul General of Egypt, Heidy Serry was on site to hear about the research results.
The Prince Albert II of Monaco Foundation was prominently represented by Olivier Wenden (Vice President and Chief Executive Officer), Romain Ciarlet (Executive Director), Sylvie Goyet (Advisor to the Vice President) and Derek Queisser de Stockalper (President Swiss Chapter).
Among the guests were also numerous supporters of the Transnational Red Sea Center and members of the Club Suisse de Monaco.
References
PHOTOS: Samuel Gardaz, Project Coordinator a Ecole polytechniqute fédérale de Lausanne (EPFL), Olivier Küttel, Head International Affairs and Delegate to the President bei Ecole polytechnique fédérale de Lausanne, Dr Guilhem Banc-Prandi, Scientific Coordinator at Transnational Red Sea Center, Andreas Maager, Consul General of Switzerland in Marseille, Prof Anders Meibom, Director of the Transnational Red Sea Center, Silvia Mischer, Vice-President Club Suisse de Monaco, HE Mr Alexandre Fasel, Ambassador, Special Representative for Science Diplomacy, Swiss Confederation, Dr Arik Röschke, President Club Suisse de Monaco Photo by Romain Lechevalier
---
---