SUN Bioscience wins $100,000 at Founder.org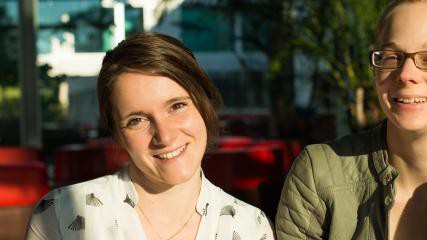 FOUNDER.org, the global investor in young innovators and company building program, announced awards ranging from $10k to $100k to 40 new young teams from around the World. Among the top 10 team receiving a $100.000 grant is for the first time a Swiss start-up: SUN Bioscience from EPFL.

Each year FOUNDER.org selects teams with big ideas from universities in North America and Europe to join its company building program. The World Founder Forum is an international event bringing together alumni and new teams joining FOUNDER.org to kick off the annual 8D Company Building Program for the incoming Class of 2016 teams and marks the completion of the program for the Class of 2015.
SUN Bioscience is a biotech company that provides next generation cell culture platforms. The EPFL-spin-off specializes on making three-dimensional organotypic cultures faster, more efficient and more reproducible in order to develop better drugs and to define their efficacy in a patient-specific manner.
"We are hoping to understand business more globally, meaning addressing worldwide markets. As we are targeting the healthcare market, the US is the most attractive market, and we will need help understanding regulations, expectations and sentiments in this market to develop our products. Furthermore, we hope to benefit from the wide network of Founder.org to help us address all the questions we already have and will be having along the way; by them connecting us to people who have been in similar situations, it will give us some understanding on how to act on problems faster than we normally would", says Sylke Hoehnel, co-Founder of SUN bioscience.SUN bioscience was also awarded for one of the best five business ideas at the venture competition.
The Class of 2016 of FOUNDER.orgs program hail from 45 Universities, 9 countries and more than 20 different industries including space technology, life sciences, mass customization, agriculture 2.0, industrial sensors, robotics, digital health and genomics.
About FOUNDER.org
FOUNDER.org is a startup investor and company-building program for courageous young entrepreneurs who are solving the planet's biggest problems. The extensive 8D Company Building Program introduces new founders to the Silicon Valley way of building a high impact company and establishes the foundation for hypergrowth. FOUNDER.org also provides the funding that teams need to get started, investing directly in companies from partner schools in nine different countries. FOUNDER.org was started by a team of serial Silicon Valley entrepreneurs who have built billion dollar companies and are now working with the next generation of courageous young innovators to help them alter the future and transform our world in profoundly positive ways.

Picture: Sylke Hoehnel (left) and Nathalie Brandenberg, co-founder SUN bioscience.
Soruce: Startupticker
---
---