SUN bioscience receives a Tech Growth loan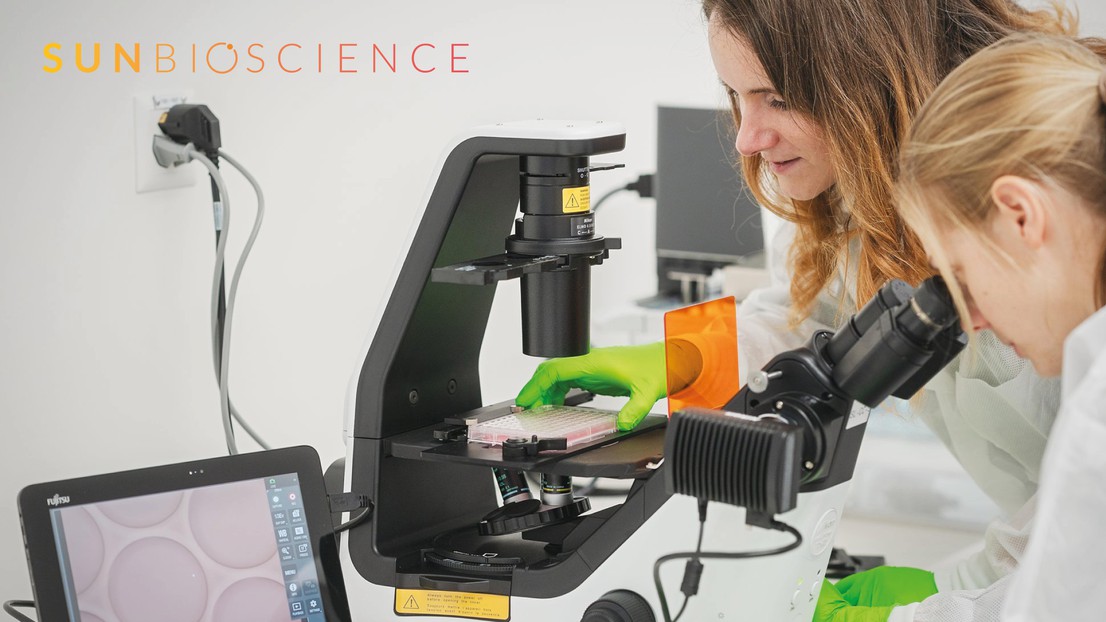 Founded in 2016, the EPFL startup SUN bioscience (from the EPFL Laboratory of Stem Cell Bioengineering) has developed a solution for the industrial and automated production of organoids. The Tech Growth loan of CHF 500,000 granted by the Foundation for Technological Innovation (FIT) will allow the start-up to further scale and industrialize its product and hire additional staff.

In pharmaceutical research scientists culture cells and observe their interactions. One way of doing this is by using two-dimensional systems, known as static systems. With the use of two-dimensional plastic dishes, the cells only behave in a 2D field, which makes it easier to control the environment but does not reflect the reality of human cell interactions. 3D cell culture systems have been developed to recreate the environment present in the human body and thereby provide a framework for cells to form structures called spheroids in which they can interact with each other. Various media exist for 3D culture such as sponges, gels or plastic bases, however, all of these systems fail to provide high throughput and scalability.
In order to guarantee the integrity of the cultures, SUN bioscience has relied on organoids to facilitate 3D cultures. Organoids are three-dimensional multicellular structures that reproduce in vitro the micro-anatomy of an organ, i.e. a mini-organ. Cultivated from human derived stem cells, they have enormous potential for studying interactions with pathogens or for deciphering physiological processes. The start-up is the first to produce organoids industrially and automatically on 96-well culture plates. Its device can be inserted directly in standard workflow processes of pharmaceutical companies. In addition, the composition of the hydrogel in which the organoids will grow, the culture method and the culture plates are new and entirely developed by the start-up.
The team of 14 people is targeting pharmaceutical companies and research institutes. SUN bioscience has received an Innogrant in 2014, the support from Novartis FreeNovation, InnoSuisse, EIT Health and won the De Vigier prize in 2018 and the Prix Strategis in 2020. In addition, the start-up has been nominated as a member of Founder.org and the two co-founders are listed in the "30 Under 30 Europe" in the Health&Care category of Forbes.
By 2022, the start-up hopes to expand its commercial facilities in the US. Thanks to the FIT Tech Growth loan, SUN bioscience will be able to hire more staff to boost its growth.
---
---