Students work exhibition, hall SG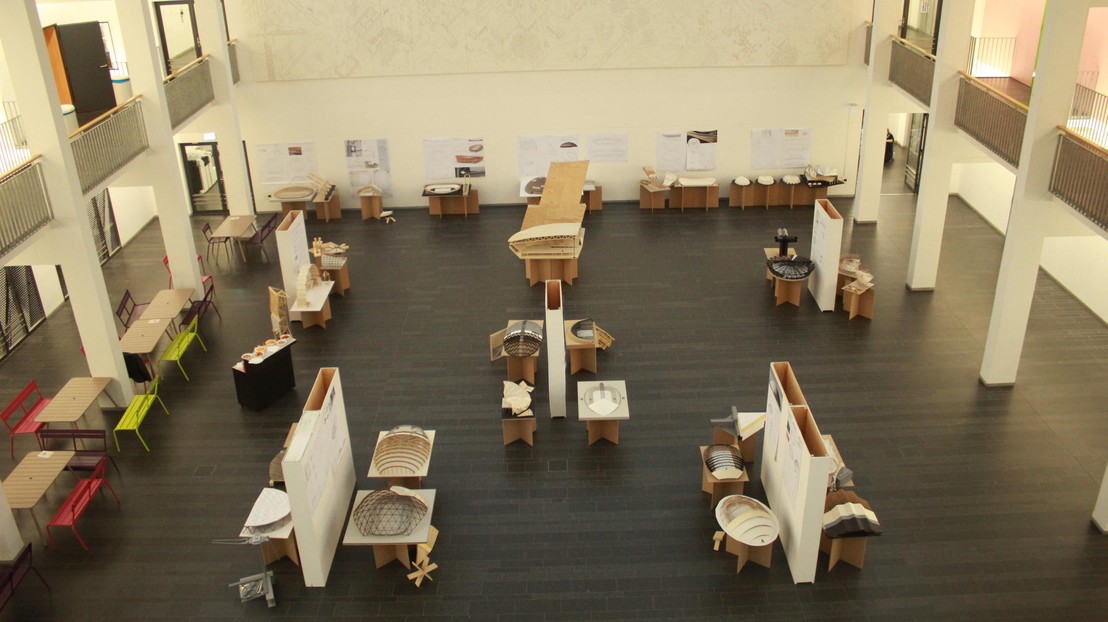 The IBOIS laboratory is pleased to present the work of the students of the "Concevoir les structures" course, as well as those of the Weinand master's studio until March 6 in the SG Hall.

In the SG hall, discover a large collection of models of spatial structures and structural hybrids designed as architectural answers for the cover of large sports programs.

This is the exhibition of the work of architecture students produced during the "Concevoir les structures" courses (BA5) and the Weinand Workshop "Back On Track" (MA1).
Delivered during the Autumn semester, these courses allow to discover and deepen the design of the structure through the exercise of the architectural project. This year's topics are about large sports programs. Even those where the structure is highlighted in the project process because to cross these ranges exceeding 50m is a technical challenge in itself. Reflection on the technique is accompanied by reasoned considerations on the architectural quality of the spaces defined by these organs.

The exhibition is held until March 6, we are waiting for you!
---