SHS program announces new master's courses for fall 2020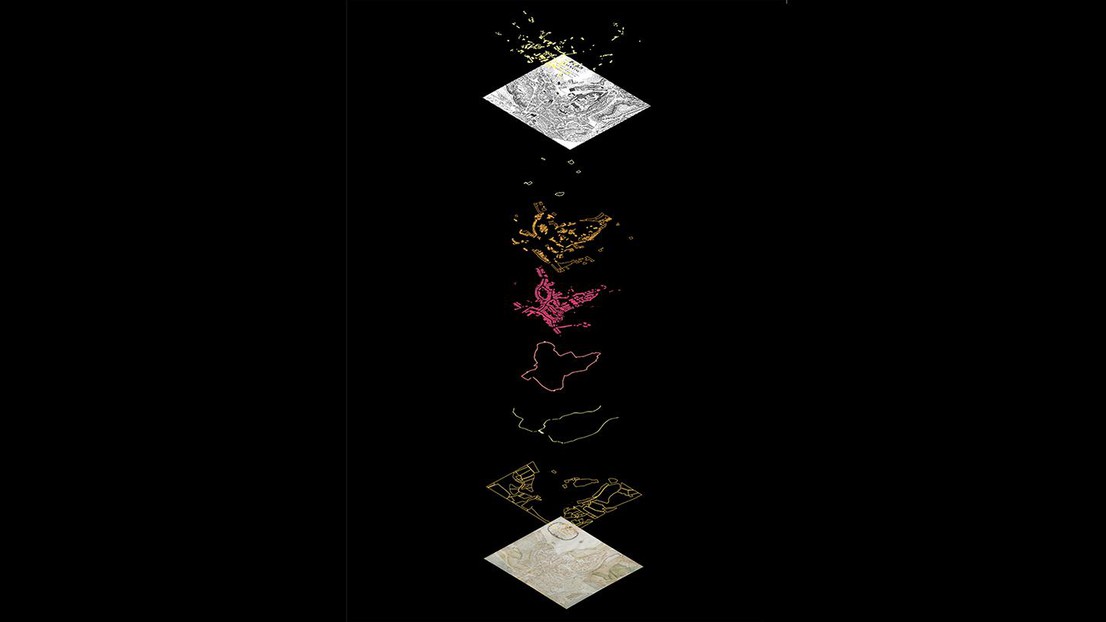 CDH's Social and Human Sciences (SHS) program is offering three new master's courses for the 2020/2021 academic year, two of which are also open to students from the University of Lausanne (UNIL) as part of a new joint initiative.

"Data in context: Critical Data Studies" (HUM-485/6) and "Digital urban history: Lausanne Time Machine" (HUM-450/4) are two new master's courses being offered this year through the SHS program.
Going forward, both courses will be open each year to students from UNIL's Faculty of Social and Political Sciences (SSP) and Faculty of Arts, in addition to EPFL students. "Data in context" will also be open to students in UNIL's Faculty of Business and Economics (HEC).
Data, models, and trust

"Data in context" will be taught by Christine Choirat, chief innovation officer at the Swiss Data Science Center, and Charlotte Mazel-Cabasse, executive director of the UNIL-EPFL Center for Digital Humanities (dhCenter). It will be coordinated by CDH scientist and UNIL Gamelab researcher Selim Krichane. The course, which will be offered in French with some materials in English, addresses the methodological challenges of working with complex, heterogeneous, and often messy datasets to address socially relevant and impactful questions.

"For students from both EPFL and UNIL, this course is an opportunity to take a fresh look at questions of data, models, and trust, through a series of case studies that tackle recent real-world situations ranging from electoral counting to public health prediction. It is also an opportunity to work in groups on stimulating practical projects," explains Krichane.
Focusing on open data practices and open software, the course will pay particular attention to questions of reproducibility and replicability. It will help students from backgrounds ranging from social sciences to engineering address data-centric research questions in a robust manner. 

"It is rare for students from both campuses to be actively involved in a course to exchange skills and collectively acquire new ones," he adds. "Students will be asked to consider all the cultural and social factors that accompany data analysis practices, while acquiring concrete skills in the use of cutting-edge tools in the field."
History and the digital
Meanwhile, "Digital urban history" will be taught by CDH Dean Béla Kapossy, CDH scientist Isabella di Lenardo, and UNIL lecturer Mathieu Pellet, a member of the Swiss-French Institute for Biblical Studies (IRSB). Students in this French-language course will get to reconstruct the history of the city of Lausanne using statistical methods, datasets, and software, as well as textual, cartographic, and photographic sources. The case study of Lausanne is unique, as the datasets to be studied have been extracted specifically for the course, and have never before been the subject of historical analysis work.
"The course is based on an integrated approach to bring together the academic and patrimonial worlds, and includes the participation of curators and conservators of the patrimonial institutions in Lausanne," di Lenardo explains. "During the first semester, students will meet the institutions and will be confronted with different disciplinary methods. In the second semester, they will develop digital projects to valorize the heritage assets, and at the same time explore historical questions."
She adds that a particular challenge for the course is for students to understand the specificities of historical methods, as well as the contexts that patrimonial institutions work in to development digital environments.
"Today's students are immersed every day in digitally mediated information, so it will be important for them to understand that heritage is not just an inexhaustible source of knowledge about the past, but also an open field of potential development for future technologies and scientific methods."
The third new course, "Experimental history of science" (HUM-402), also deals with the past from a contemporary perspective. It will be taught in English by Simon Dumas Primbault and Ion-Gabriel Mihailescu, and will provide students with the background and tools to understand key roles played by technical skills and objects in the production of knowledge throughout history.
Specifically, students will be encouraged to think of the classroom as a laboratory for producing historical knowledge. They will get to use their technical skills from chemistry, physics, engineering, or architecture to engage with objects and techniques from the history of science through interdisciplinary projects, such as reenacting early experiments, or using modern techniques to produce historical knowledge about objects and practices from the past.
---
Author:
Celia Luterbacher
---