SFI Roundups: Private Markets—the New Financial Frontier?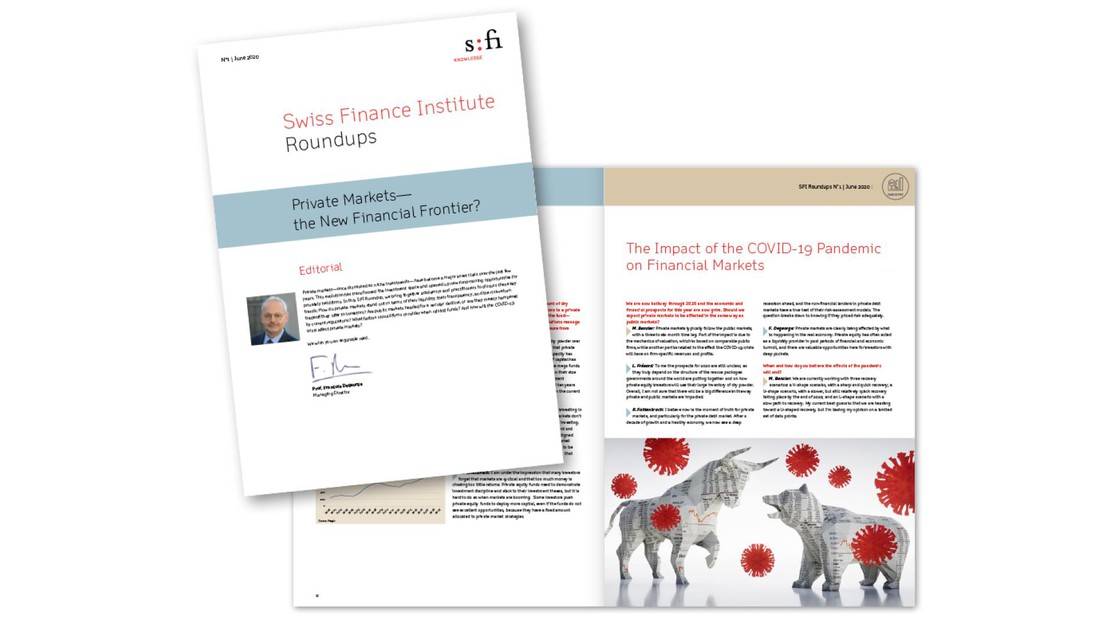 Prof. Ruediger Fahlenbrach contributed to the last SFI roundups on Private Markets - a new financial frontier?

Private markets—once dismissed as niche investments—have become a major asset class over the last few years. Drawing on finance research and practice, this SFI Roundup provides an evidence-based perspective on recent facts, figures, and trends in private markets from both a firm's and an investor's perspective. A special section is devoted to how the COVID-19 pandemic will affect the financial market. A number of fresh insights emerge, which sometimes run counter to conventional wisdom.
References
SFI Roundups: Private Markets—the New Financial Frontier? June 2020
---
---