Send messages to your community via EPFL Campus app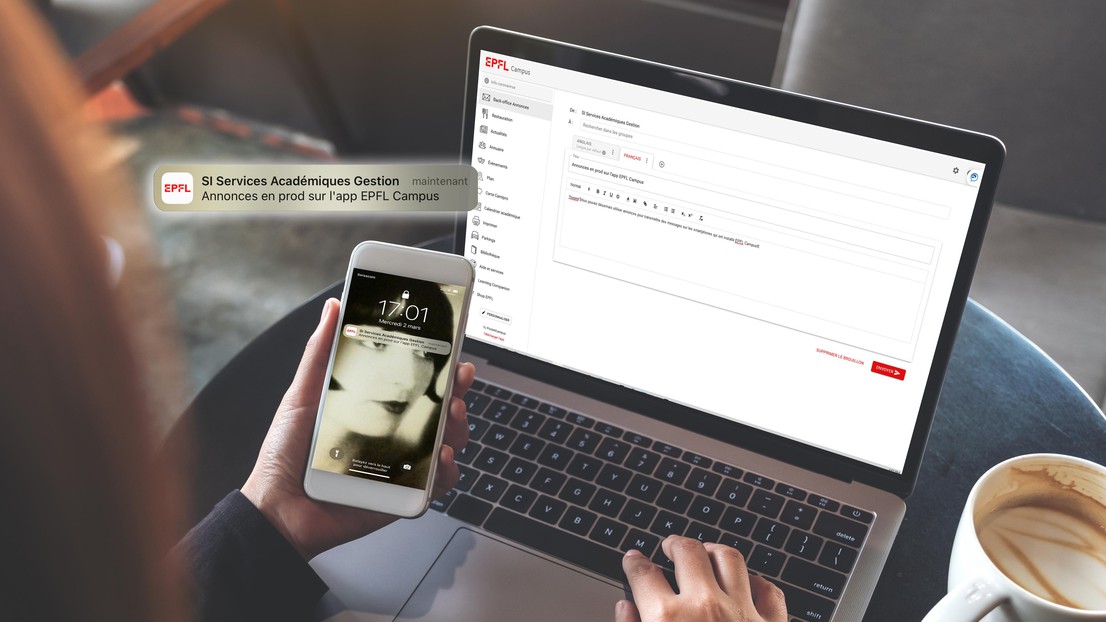 Previously limited to campus associations, the 'Announcements' feature on EPFL Campus app now allows all EPFL units to send short messages to their followers.

Don't want to use commercial messaging tools to announce your latest news? The EPFL Campus application extends its announcement system to the official EPFL units (labs, services, etc.).
Each unit now has a group on the app. These groups are automatically composed of all the members of the unit. If you want to promote your activities on campus to a larger audience, you can then encourage other people to join your group. Anyone who has downloaded the app to their phone can see the active groups and subscribe to them.
Messages are automatically forwarded to all members of the group, i.e. to the unit staff and subscribers. By default, they are displayed on the phone screen, but it is possible to set the preferred type of notification (push or even by mail).
To avoid excessive or unwelcome notifications, only communication officers (and unit managers) in the accreditation system can send messages to members. Warning: as units are classified on several levels, this implies that messages sent by level 2 or 3 unit comm's officers are automatically distributed to members of sub-units. In other words, a message from an institute will be sent to all members of the laboratories belonging to this institute.
To activate the feature and understand all its subtleties, please read the user guide.
---