SCCER-FURIES Annual conference (program)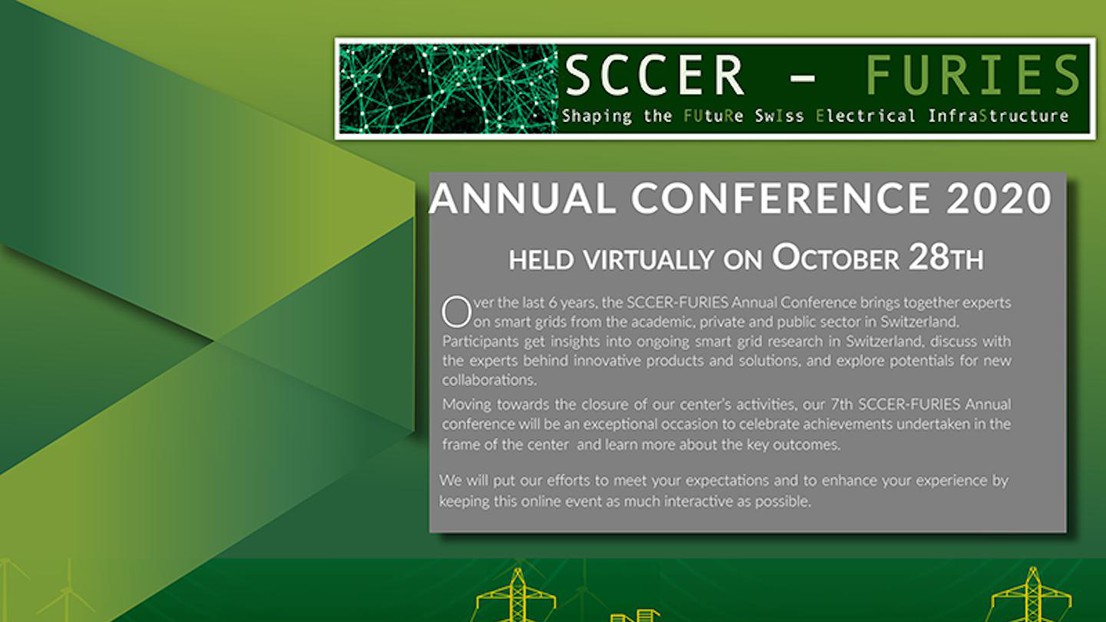 The Programme of the SCCER-FURIES in now released

Exactly in one month from now, on October 28th, SCCER-FURIES partners and experts from the energy sector will have the opportunity to share information on achievements, research activities and actual challenges for the energy infrastructure in Switzerland.
We are pleased to share the list of topics which will be addressed during this year conference:
Demo on ADNs operation and control

Real-time, real-scale dynamic models of transmission networks for decision-support and grid performance assessment

Digitalisation of the Power system

Customer involvement
Please find a full program with presenters here.
We are looking forward to meet you all online on the 28th October, so please do not forget to register.
---
---