Respect and Perspective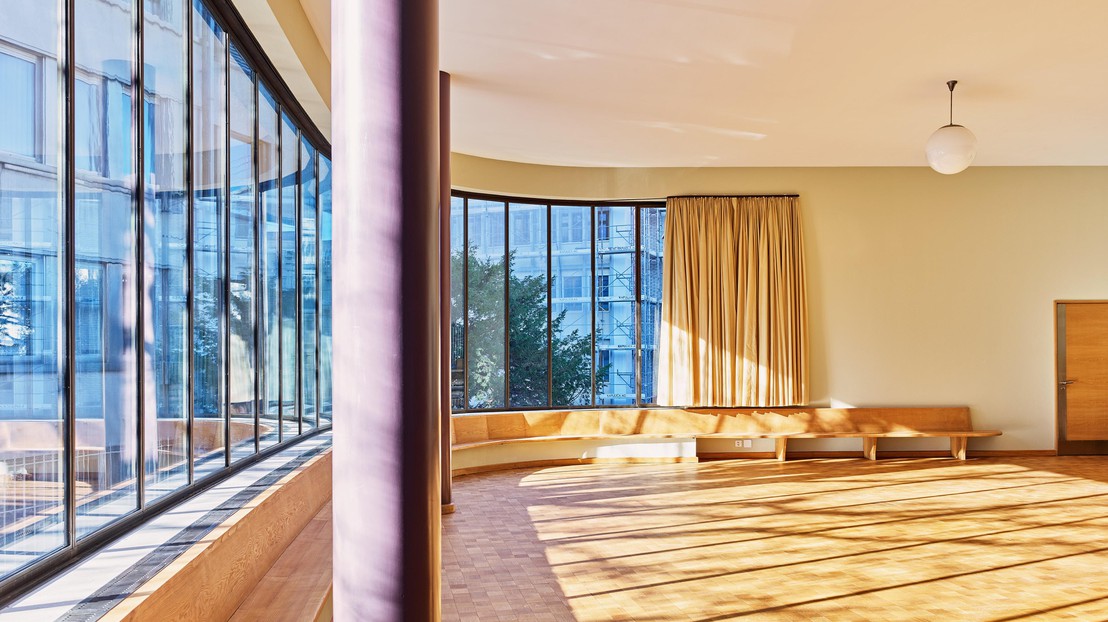 Docomomo Switzerland / TSAM Lectures: Anja Beer and David Merz + Pia Hannewald, Résonance
"Respect and Perspective. The First Church of Christ Scientist (Otto Rudolf Salvisberg, 1936)"

on line lecture : https://epfl.zoom.us/j/68679943715
Tuesday, March 8, 2022, 6PM
The First Church of Christ Scientist was built in 1936 by Otto Rudolf Salvisberg. Before its conversion, it was largely in its original condition and is a listed building. In recent years, the building was almost no longer needed due to the greatly reduced size of the church congregation and has now been transformed in 2017-2020 into the rehearsal room and office of the Basel Symphony Orchestra.
The structural measures required were soundproofing improvements to the neighbourhood, room acoustic adjustments to the main hall, a stage with new lighting and the installation of barrier-free sanitary facilities. In addition, the existing building components were adapted to meet today's requirements for safety, fire protection and building technology, and the earthquake stability was improved. Developed with extensive variant studies and in dialogue with the preservation of historical monuments, most of the interventions remain recognisable and are largely reversible. The building was treated with due respect and can now be filled with cultural life and creativity again thanks to its new use.
David Merz and Anja Beer have a small office for architecture in Basel. They are working in different fields of architecture; renovations, new buldings, competitions are part of their daily practice. In the 11 years since they have founded their office, they have developed a passion for converting and renovating existing buildings. They both studied at the FHBB in Basel and are members of the SIA and the BSA.
Pia Hannewald, Résonance Ingénieurs-Conseils SA, Carouge, is a civil engineer with a PhD from EPFL. Her thesis and current work at Résonance focus on the earthquake assessment of existing structures, mainly in reinforced concrete and masonry.



---
---