Professor Anton Schleiss receives the Grand Prize for Hydrotechnics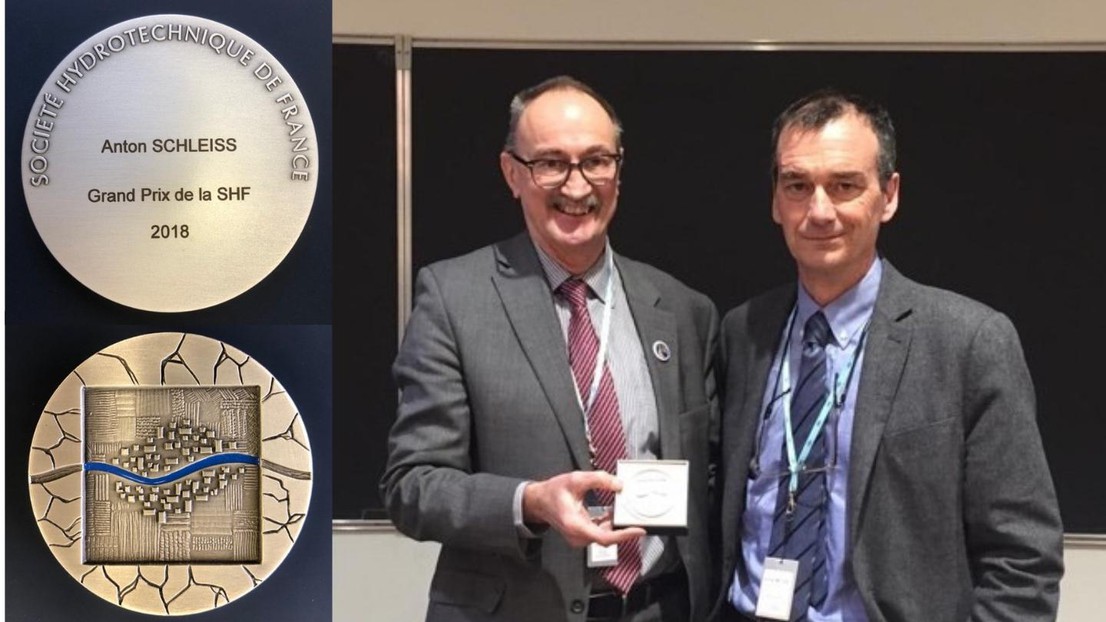 The prize, awarded by France, rewards the entire career of the honorary professor of civil engineering. Anton Schleiss was Director of the Laboratory of Hydraulic Constructions at EPFL for 21 years.

During the HydroES 2019 - Hydro Energy & Sustainability Symposium, the Société Hydrotechnique de France awarded Professor Anton Schleiss the Grand Prix d'Hydrotechnique 2018 on 29 January 2019 in Grenoble.
The prize rewards his commitment to the training of young engineers and doctors at the EPFL's Laboratory of Hydraulic Constructions (LCH) and his internationally recognized expertise in the fields of physical and numerical modelling applied to dam and hydroelectric installation projects.
Anton Schleiss was the director of the LCH for 21 years, until spring 2018. A symposium organized by his laboratory and the Environmental hydraulic Laboratory (LHE) celebrated last year the 90 years of hydraulic research in French-speaking Switzerland.
A panel of women alumnae celebrate 90 years of hydraulics research, EPFL News, 7 March 2018
---
Author:
ENAC Communication
---