Pressreader : la presse internationale à portée de clic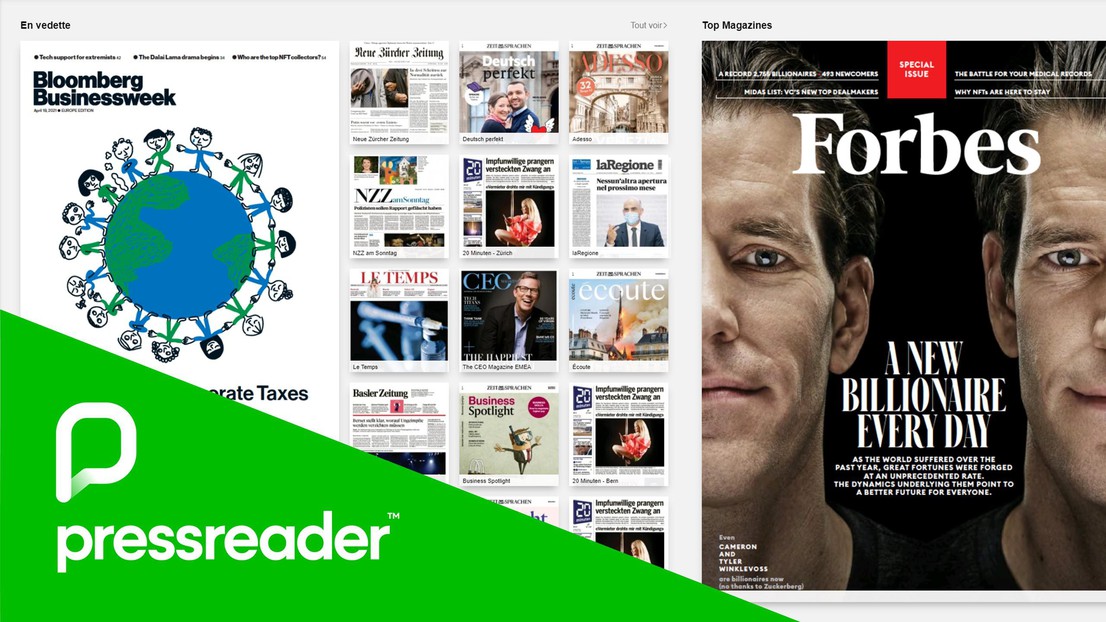 Avec Pressreader, accèdez à plus de 7'000 titres de journaux et magazines d'actualité provenant d'une centaine de pays et dans de nombreuses langues, sur votre ordinateur, tablette ou smartphone.

La plateforme est accessible librement sur le campus EPFL, et à distance avec le VPN. N'hésitez pas à télécharger l'application directement sur vos appareils.
Vous pourrez y feuilleter virtuellement Le Temps, la NZZ, LaRegione, El Pais, The Guardian, The Washington Post, Forbes, Newsweek, et beaucoup d'autres !
La Bibliothèque vous propose également au Rolex Learning Center un certain nombre de quotidiens et magazines d'actualité. Ces titres sont consultables à la cafétéria Le Klee by Takinoa, ainsi qu'en zone détente Sciences et société (plan de la Bibliothèque).
---
---