Physics Olympiad: high school students are training at EPFL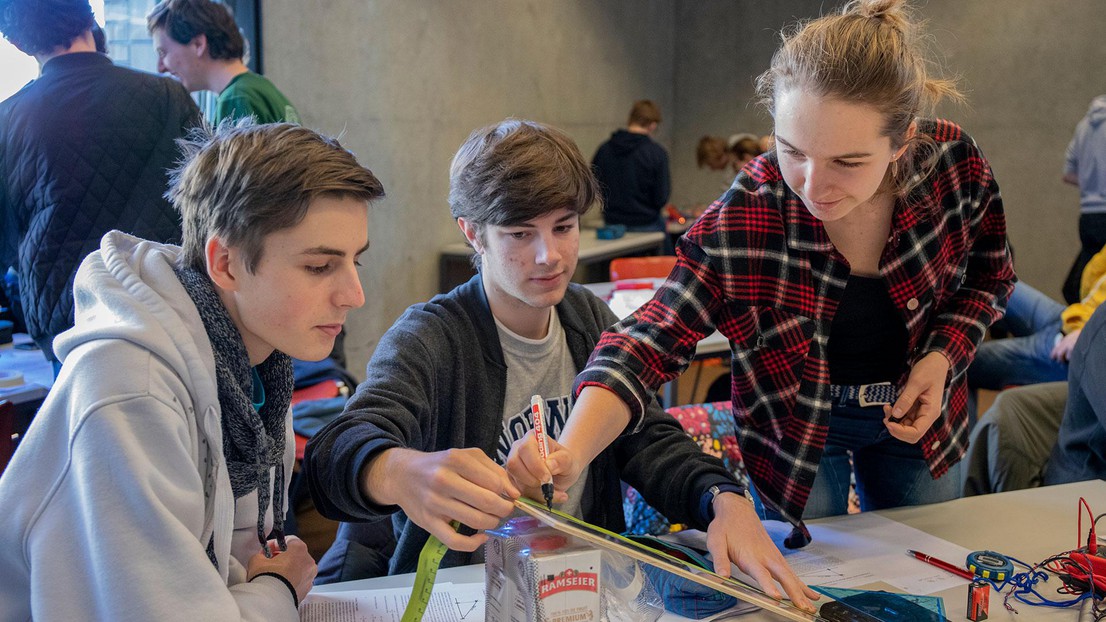 Between the 14th and 16th of February, the traditional training camp of the Physics Olympiad took place at EPFL. While the latter was getting prepared for a festive weekend, twenty-two participants from every corner of Switzerland gathered on the campus to improve their knowledge of physics.

The scientific program was particularly busy, with lectures about electrodynamics, statistics and special relativity. Experimental physics was covered as well, with an afternoon spent at the electronics lab to study a high-pass filter as well as black boxes. During another afternoon, the students had the opportunity to work on a dozen of former experimental tasks of the Olympiads. Using playful experimental setups, they studied various phenomena encountered in everyday life, such as the cooling of a cup, the radiation of an incandescent lamp, the friction of a rope, or even Foucault currents.
The camp was not only the opportunity to study and discover the campus, but also to get informed about EPFL's numerous study programs, thanks to a presentation of the Education outreach Department.
After three intense days of physics, the students went back to their respective cantons with their heads full of new formulas. We hope that they will keep good memories of their stay on the campus, and that this might provide the motivation to come back in the future.
Seven volunteers were involved in the teaching and supervision of the students and contributed to the success of this camp. Above all, it is thanks to the generous support of the Physics section and the Education Outreach Department of the EPFL that this event could take place. Indeed, since over a decade, they support the transportation, board and lodging of these high-school students, therefore deserving once again all the warm thanks from the organizers and the students.




---
Author:
Lê Thanh Phong for the Science Olympiad
---