Philip G. Jessop is the new Landolt & Cie Chair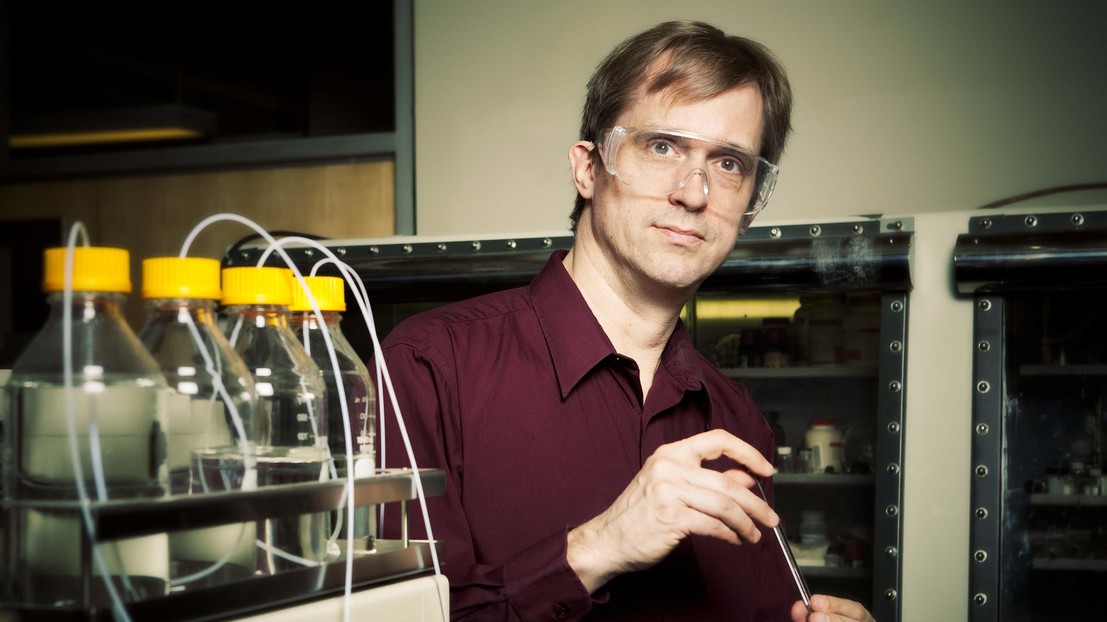 Known for his ground-breaking work on switchable solvents, Philip G. Jessop is spending his sabbatical at EPFL as holder of the prestigious Landolt Chair.
Philip Jessop, a Professor at Queen's University in Ontario, Canada, is the holder of EPFL's Landolt Chair for 2013-2014. Since receiving his PhD in Inorganic Chemistry in 1991 (University of British Columbia), his career has spanned Canada, Japan and the US. In addition, he is also Technical Director for GreenCentre Canada, a non-profit organization that works with universities to commercialize green chemistry innovations and technology.
Professor Jessop's research has been distinguished in sustainable chemistry, and his particular focus has been in "switchable" solvents. These are solvents that can be chemically altered (e.g. with the addition or removal of CO2) in order to change their physicochemical properties like polarity or hydrophilicity. Switchable solvents can be used and recycled without industrial distillation processes, which carry a high risk of explosion, pollution and toxicity to personnel.
While spending his sabbatical at EPFL, Professor Jessop is working closely with Paul Dyson's group at ISIC. His aim is to cross-pollinate with EPFL researchers, brainstorm new ideas and identify novel areas where switchable solvents and green chemistry can be applied. In addition, he regards this period as being critical to his research.
"You can't be creative and have new exciting ideas if you haven't even got a moment to sit down and breathe", he says, referring to his busy schedule at Queens. "At this level of research, we're all kind of specialized. We get to be experts in our tiny little areas, but that means that we are neglecting to expand our knowledge in other areas. For example, my research could apply to an area that I hadn't even thought about before, or there might be a new field of research out there that appeals to me."
The Landolt & Cie "Innovative Strategies for a Sustainable Future" Chair was founded in 2008 as a vision of Pierre Landolt. Carrying out a range of different activities, it focuses on education in fields like research and technology transfer. The program annually recruits an internationally recognized professor specializing in a field that is central to sustainable development.
---
---