PhD Student Gizem Nogay received the 2017 EU PVSEC Student Award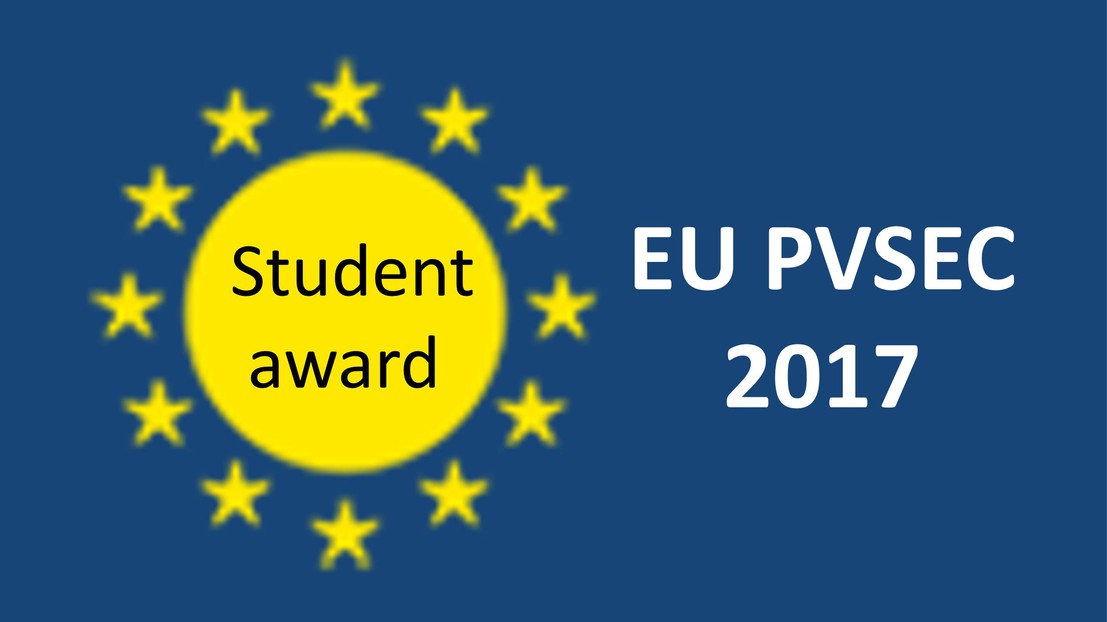 Gizem Nogay, PhD student at PV-Lab, received 2017 EU PVSEC Student Award with her contribution. This award is delivered in recognition of the most remarkable and outstanding research work in the field of Photovoltaic to encourage high-quality work amongst young researchers.

The 33rd European Photovoltaic Solar Energy Conference and Exhibition (EU PVSEC) will be held on September 25-29 in Amsterdam. At the conference, oral presentations will be given by PV-Lab members Dr. O. Dupré, Dr. A. Ingenito, J. Werner and G. Nogay to the international audience. Additionally will Dr. J. Haschke, A. Martins and J. Stuckelberger contribute with Poster presentations.
Our PhD Student Gizem Nogay won the 2017 EU PVSEC Student Award in the field of Heterojunction Solar Cells. In her presentation 'Locally Conductive Transport Channel Formation in High Temperature Stable Hole-Selective Passivating Contact', will she present the performed analysis on transport mechanism of high temperature passivating contact with conductive AFM technique. ​
---