On-site to hybrid : 72% reduction of CO2 emissions for CISBAT 2021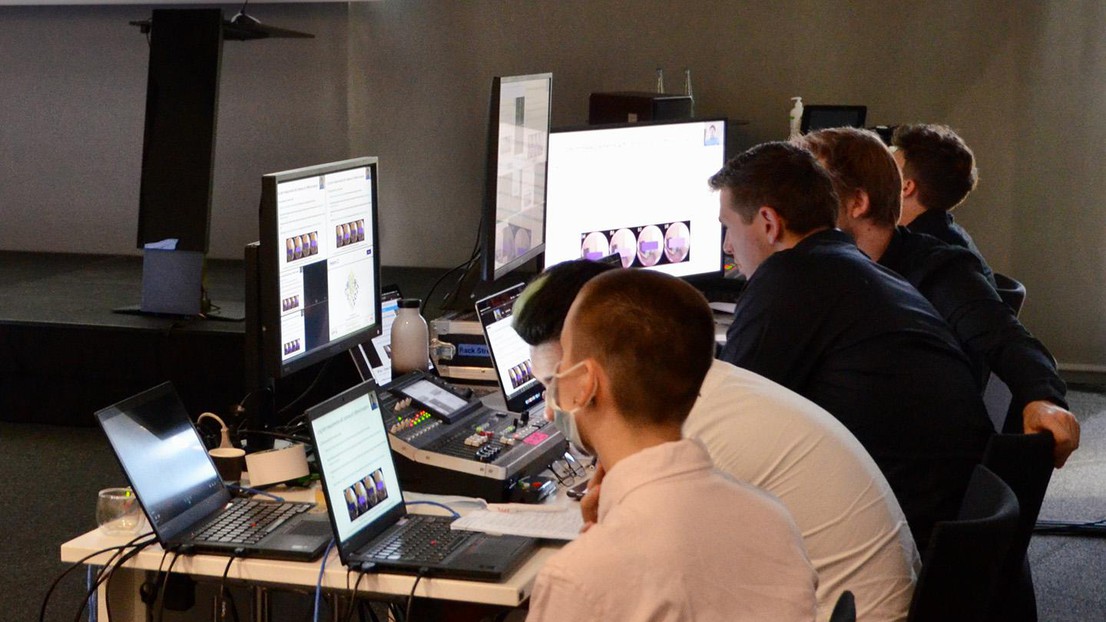 The international scientific conference CISBAT 2021, held from 8 to 10 September 2021 under the theme "Carbon Neutral Cities - Energy Efficiency & Renewables in the Digital Era", generated 72% less CO2 emissions than the previous edition by switching from a purely face-to-face to a hybrid format with one third of the audience participating remotely, according to a report drawn up by the organisers in collaboration with the myclimate foundation.

There is no miracle: the hybrid conference format puts a strain on finances and manpower. To enable remote participants to fully benefit from a hybrid event, a professional infrastructure, a powerful virtual platform and a large team to film, stream and record the event are indispensable.
The main advantage is obviously a significant reduction in travel-related harmful emissions, but there are other benefits, as CISBAT 2021 has shown: the hybrid format need not be a bad compromise.
Our experience showed that mainly overseas participants chose to attend the conference remotely. The uncertainties related to Covid-19 certainly played a role, but the choice also involved a considerable saving of time and attendance costs.
The positive response from both remote and face-to-face CISBAT participants exceeded all expectations. A virtual conference platform was accessible to all and allowed for easy interaction between on-site and online participants via chat and networking tools. Personal profiles as well as an online display of posters and related pitch videos gave the participants stronger visibility than a traditional conference, the more so since the entire program remained accessible for three months, allowing for viewing of unattended presentations at leisure.
On-site, the organisers of CISBAT 2021 were also committed to limiting the environmental impact of the event through other measures. Varied and delicious vegetarian meals and non disposable tablewear met with universal approval. No commercial gifts were handed out, missed by none.
Is this the way to go? It is to be hoped that costs will go down as the necessary filming and streaming infrastructure will become the norm. Then hybrid conferences will be fully justified and nothing to be afraid of.
Funding
CISBAT 2021 was financially supported by the Swiss Federal Office of Energy and EPFL.
---
---