New publication on depersonalization of epileptic origin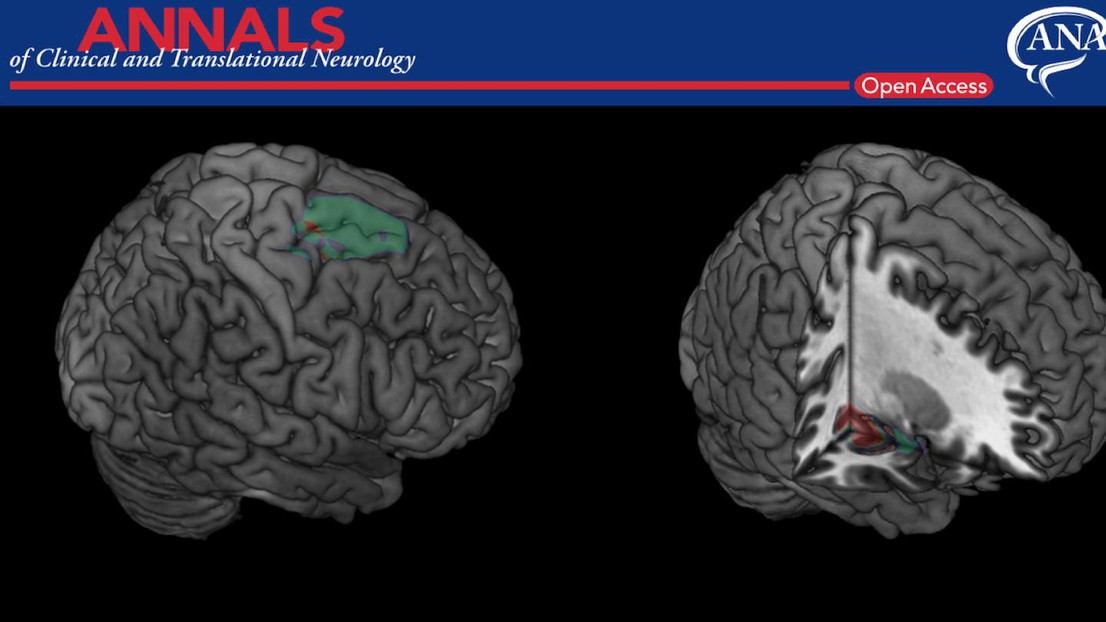 "Depersonalization‐ and derealization‐like phenomena of epileptic origin" by LNCO alumni Dr Lukas Heydrich and co-authors including Professor Blanke published in Annals of Clinical and Translational Neurology

In their recent publication on depersonalization (DP), lab alumni Lukas Heydrich and co-authors demonstrate for the first time that DP of epileptic origin can be linked to the medio‐dorsal premotor cortex. By applying a structured comprehensive analysis of semiology, detailed neuropsychological evaluation, and by using quantitative lesion analysis, the team could dissociate DP and derealization of epileptic origin. As DP can be linked to frontal lobe epilepsy and a seizure onset zone in PMC these findings support the role of the PMC as a part of a neural network underlying bodily self–consciousness (e.g. self‐identification) due to multisensory integration.
Abstract

Objective: Depersonalization refers to the sensation of being detached from one's body, often associated with feelings of loss of control over one's ownbody, actions, or thoughts. Derealization refers to the altered perception of one's surroundings that is experienced as unreal. Although usually reported by psychiatric patients suffering from depression or anxiety, single case reports and small case series have described depersonalization- and derealization-like symptoms in the context of epilepsy.
Methods: We investigated the brain mechanisms of ictal depersonalization–and derealization like symptoms by analyzing clinical and neuropsychological data as well as the epileptogenic zone based on a multimodal approach in a group of patients reporting depersonalization-(n=9) and derealization-like symptoms (n=7), from a single presurgical epilepsy center with focal epilepsy. We compared them with a group of controlpatients with experiential phenomena due to temporal lobe epilepsy (n=28).
Results: We show that all patients with ictal depersonalization-like symptoms report altered self-identification with their body and mostly suffer from frontal lobe epilepsy with the epileptogenic zone in the dorsal premotor cortex, while patients with derealization-like symptoms suffer from temporal lobe epilepsy. This finding is supported by post-ictal neuropsychological deficits, showing that depersonalization-like symptoms were significantly more often associated with frontal lobe dysfunction as compared to the control patients and patients with derealization-like symptoms.
Conclusion: We argue that depersonalization of epileptic origin constitutes a distinct disorder due to frontal lobe epilepsy. We discuss these findings with respect to earlier accounts of depersonalization and the recent concept of bodily self-consciousness.
References
Heydrich, L. , Marillier, G. , Evans, N. , Seeck, M. and Blanke, O. (2019), Depersonalization‐ and derealization‐like phenomena of epileptic origin. Ann Clin Transl Neurol. doi:10.1002/acn3.50870
---