New European research platform for photonics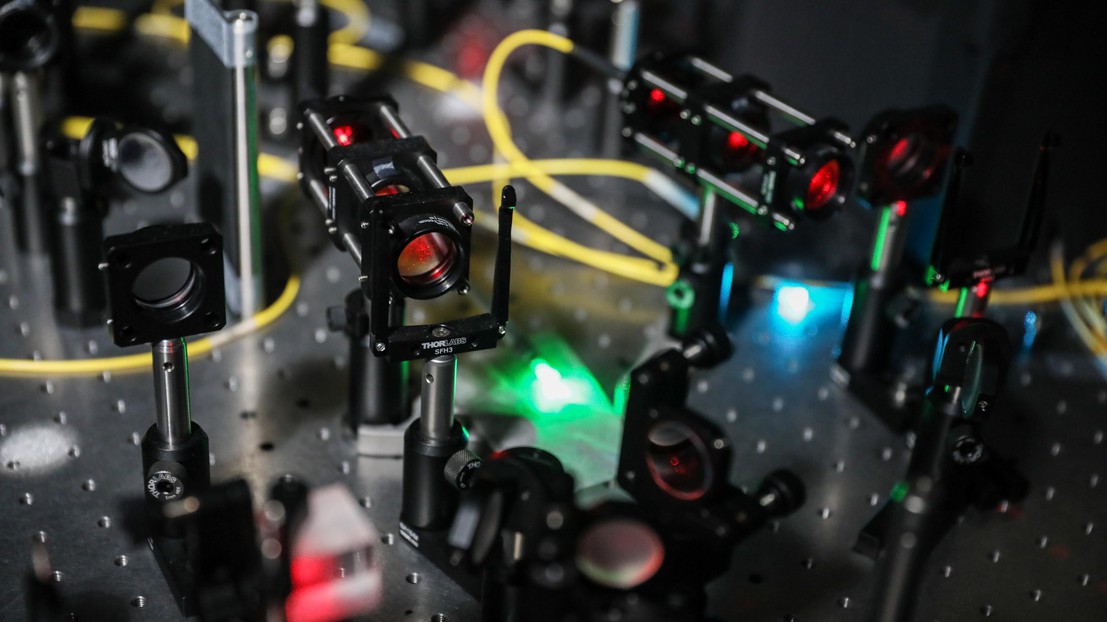 PhotonHub Europe is a new European research platform devoted to exploiting the full potential of photonics. The platform brings together pioneering institutes in the field, including EPFL, and has just received 19 million euros in funding under the EU's Horizon 2020 program.

Photonics is the science of using photons, or particles of light that constitute pure energy, to develop new technology, especially in the digital realm. The method is revolutionizing the way a growing number of electronic devices work and steadily transforming traditional manufacturing. Photonics is now being used in a range of applications – from fiber optics and solar cells to lasers, LEDs, touch screens and optical lenses – found in such areas as telecommunications, self-driving vehicles, automated production, healthcare, agriculture, security and environmental protection.
PhotonHub Europe will further develop and promote photonics applications, mainly by encouraging SMEs to adopt new types of photonics technology beyond what they are already familiar with. The platform has just received 19 million euros in funding under the EU's Horizon 2020 Research and Innovation Program. It will officially kick off on 1 January 2021 and run for four years and four months.
A new center of excellence
PhotonHub Europe will constitute a center of excellence aimed at speeding the adoption and deployment of photonics technology among European companies. By bringing together best-in-class research instruments, methods, skills and know-how from 53 top-tier institutions, it will serve as a one-stop shop for businesses keen on developing innovative photonics-based applications.
EPFL professors and research groups from the School of Engineering that are active in the field of photonics are taking part in the initiative. Other Swiss organizations involved include Swissphotonics, CSEM SA and Ligentec SA, an EPFL spin-off.
"This will be an excellent opportunity to further develop and transfer the cutting-edge technology being developed at around 30 EPFL labs," says Pierre-Yves Fonjallaz, a program manager at EPFL's Research Office and the French-speaking Switzerland regional manager at Swissphotonics. "It will also allow us to participate more fully in large-scale EU research programs alongside Horizon 2020. Under this initiative, we will train industry professionals and help select and implement joint R&D projects."
Learn more about the photonics research being carried out at EPFL.
---