New EPFL Acceleration Program for Trailblazers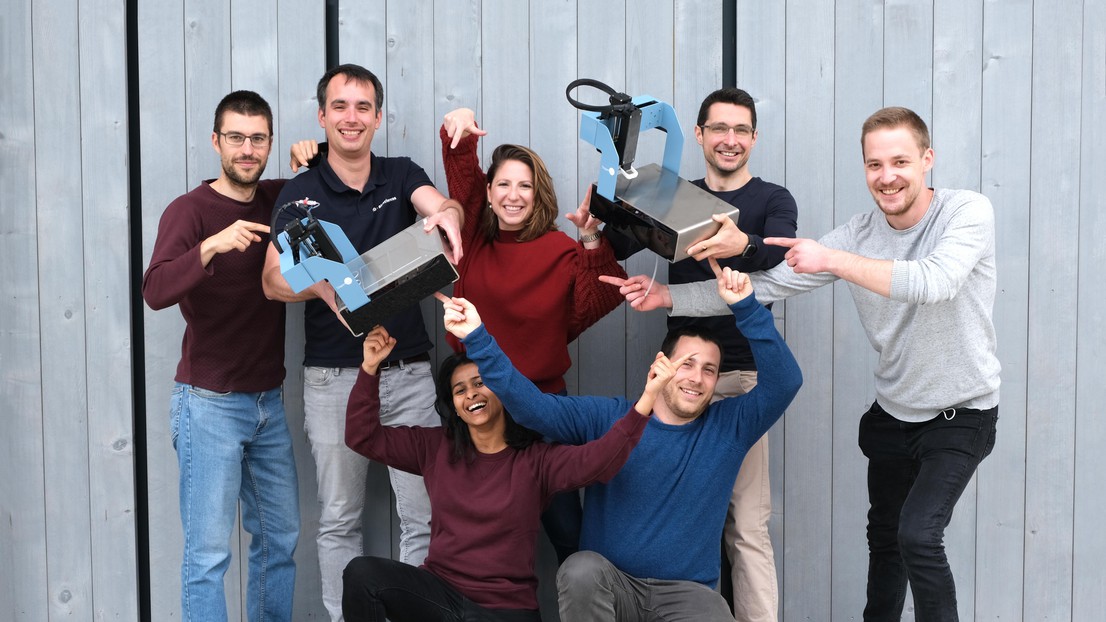 Launched in March, Blaze is an EPFL Accelerator for fast-deploying student startups. Filling clearly a gap, the program led by Margaux Pagès is set to support this year 15 startups in the last mile before incorporation.

A couple of weeks ago, EPFL's Blaze Acceleration Program launched with 7 complementary teams, leading startups from all industries. Comprising ventures such as BioT Healthcare, its cohort innovates in the sectors of logistics, IOT, Energy, cryptocurrency, foodtech and optometry. As Margaux Pagès, the Student Entrepreneurship Manager leading the accelerator explains, trailblazers are hand-picked for their potential to deploy and scale rapidly. Their technology is built with the support of EPFL researchers and labs, and most of their business models reflect a defined aspiration for societal impact. 
Blaze is EPFL Accelerator for fast-deploying startups. Designed to forward leading student companies up to a successful market launch, the program boosts startups with funding, personalized coaching from business and technology experts, and access to an international network of entrepreneurs and investors. By the end of the program, most startups are incorporated, with a funnel of customers and business partners, and when relevant, engaged in active conversations with early-stage investors. 
The new accelerator relies on 3 distinctive traits: it leverages on EPFL ecosystem and its leadership in tech and science by connecting founders to EPFL experts, including Professors, Postdocs and PhDs. The team aims to set up their technology for success. Secondly it trusts and upskills student founders, hungry for success, passionate about their field of industry, and trained to the latest know-how on their technology. Last but not least, as Margaux Pagès adds, the team believes that sustainability will be a must-have to any successful business model by 2030, a belief reflected in the startups selected, training provided, and the societal impact they desire Trailblazers to have. 
15 startups supported in 2021
Blaze will select up to 15 startups this year, a number it plans to take to 20 in 2022. This strategy enables the accelerator to focus on the highest potential companies, while maintaining a personalized and rich mentorship for its founders. Further nurturing its talents, connecting their leaders and building concrete value for the industry out of EPFL's unique academic leadership will be key as Blaze aspires to strengthen its relationships with Swiss enterprises and SMEs to increase partnerships with our deep-tech and fast-deploying startups, and build up meaningful connections with private investors. 
Speaking of the next steps, André Catana who leads the EPFL Startup Unit explains that the goal is to build a unique EPFL Launchpad addressing the needs of both the researcher and student communities motivated by the startup path – providing support, tools and skills throughout the whole incubation journey at EPFL. Besides financing promising projects, the team wishes to focus on infusing soft skills, sustainability and ethics thinking to all of its startupers.
---
---