New « Announcement» feature in EPFL Campus app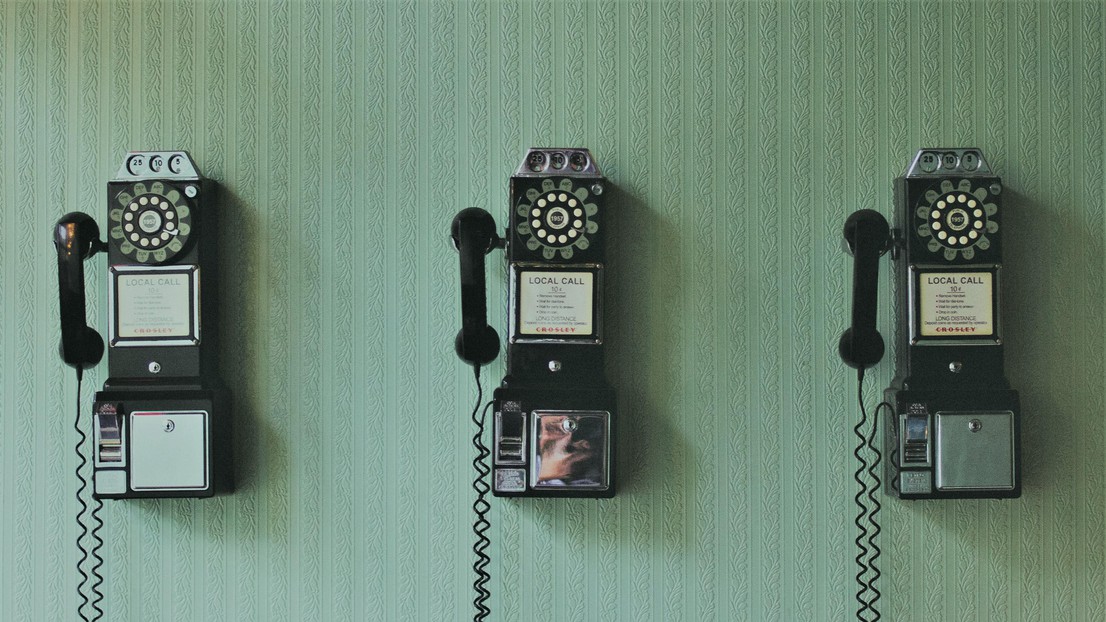 The new «Announcements» feature is now available in EPFL Campus. This new communication tool will enable acknowledged students' organizations to send out messages with push notifications.

We're pleased to announce that the EPFL Campus app has a new "Announcements" feature starting today.
Arnaud Boissaye, former President of the AGEPoly, initiated in 2018 the idea of a push notification tool for the associations in the frame of a credited project during his studies and in collaboration with other students. The Educational Affairs (DAF) supported this project and saw a real opportunity to make the services of the school benefit from it. It is how the Vice Presidency for Information Systems (VPSI) provide the useful resources to create this new function on the EPFL Campus app.
Each association has a group on "Announcements" that can be either private or public. Public groups are open to everyone – you can sign up for the ones you want. To see the different groups and subscribe to them, click on "Announcements," select "My Groups" and then "Subscribe to Groups."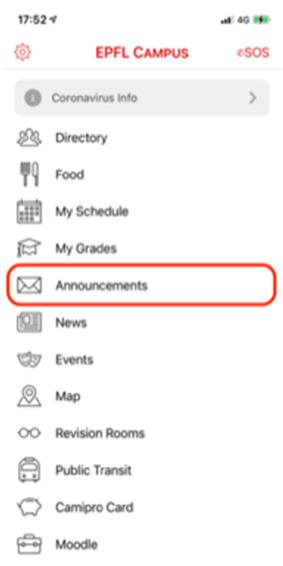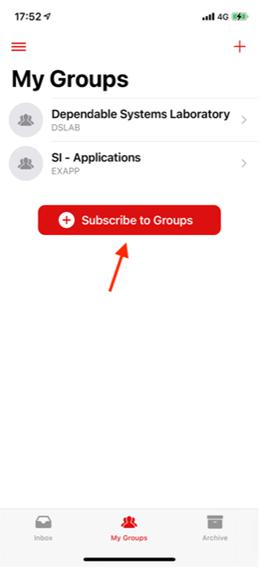 You can unsubscribe from a group at any time by selecting it and clicking "Unsubscribe." You can also disable push notifications for a group by clicking on the icon below.

Announcement back office for associations to broadcast their message
We kindly ask you to make your group visible and edit your profileso that the EPFL community can subscribe to your group. The fact that less events have been possible this year due to COVID-19 does not mean that it is the end of interaction and this new function is an interesting asset for you to communicate information to your members or followers and to keep a precious social link.
Switch on the function
The function does not turn on automatically; you will need to request it.
To do so, the President of the association needs to connect to campus.epfl.ch. He then needs to click on "Announcements Back office" and choose "Edit Group Visibility" (as default the option selected is "private"). By selecting "public" you will allow any follower to follow you. You can see how to proceed by watching this video.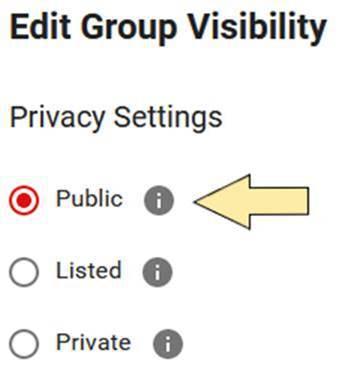 Manage roles
Only members of the association who are designated as President or Communication Manager in the EPFL accreditation system will have the right to publish messages for their group.
A delegation of this right to other members is also possible. For this, please send the name of the beneficiary to [email protected]. As your administrative manager within the School, we will be able to assign the role of communication manager in your association unit to the desired persons.

Write and publish a notification
Click on "Announcements Back Office" and select your group
Click on "New message" on the top of the list options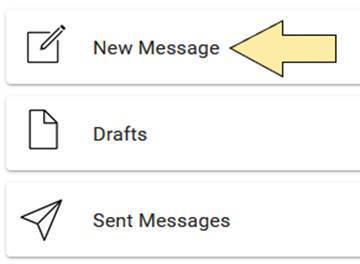 Write your message and click on "send" down right side. Typically, you should select your own association in the "To" field. Your message will then be received by all users that subscribed to your group in the EPFL Campus app.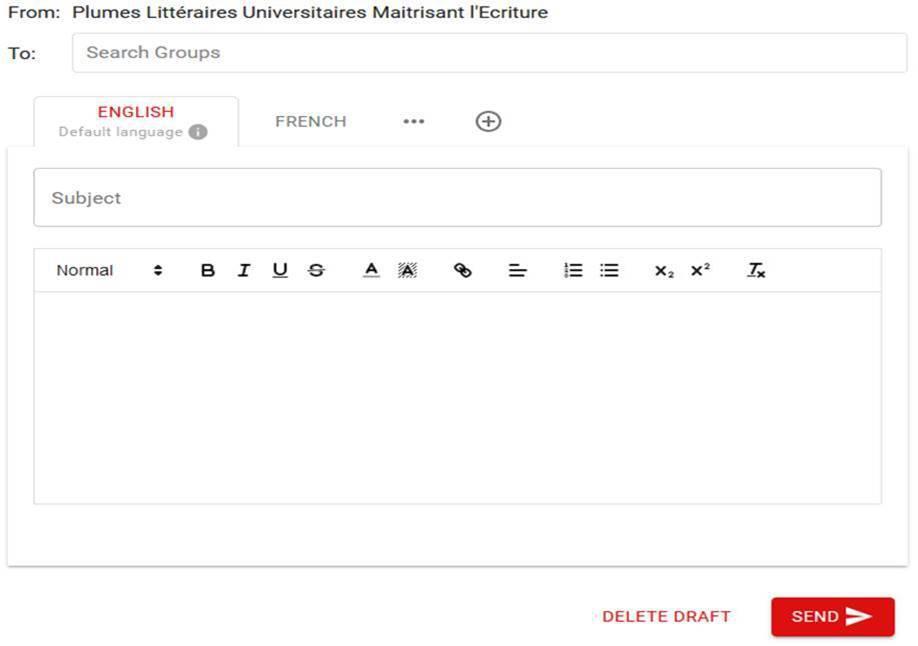 Whom to contact regarding any malfunctions?
For the Announcements feature to work best, be sure you have the latest EPFL Campus app update. If you have any technical problems, contact IT support at [email protected].
Should you have problems with accreditations for the members of your association, please contact [email protected].
We hope you'll enjoy this new feature and keep up with the latest news from our School's associations.
---