Monique Bolli defends first IAGS doctoral thesis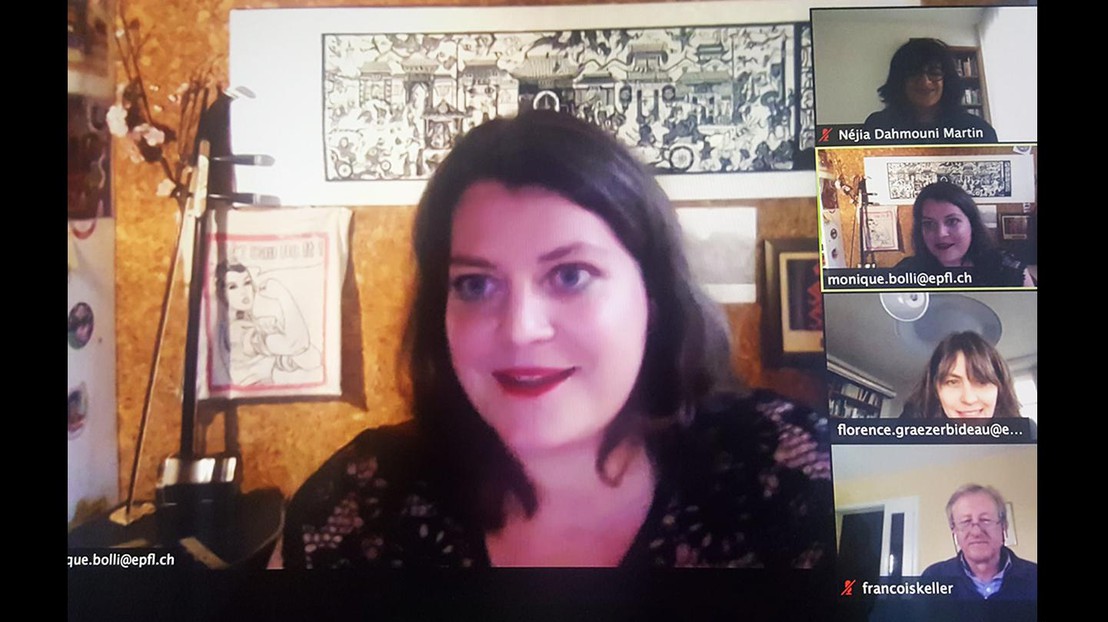 On March 27th, doctoral student Monique Bolli of the College of Humanities (CDH) Institute for Area and Global Studies (IAGS) successfully defended her thesis – the first in the IAGS program.

Bolli joined IAGS in 2016 to work on the Swiss National Science Foundation (SNSF)-funded project, "Makerspaces: politics and communities of innovation in China", with CDH researchers Florence Graezer Bideau, Marc Laperrouza, and Clément Renaud. Her thesis, completed within the framework of the Doctoral School for Architecture and City Sciences (EDAR), builds on this work.
Entitled "Liminality, Ephemerality, and Marginality with Impact Makerspaces in the Chinese Urban Fabric: Shanghai, Shenzhen, Beijing, and Addis Ababa", Bolli's thesis describes the ephemeral communities of innovation that have evolved rapidly in China in recent years as part of the global "maker" movement. With elements of entrepreneurship and government initiatives, such maker- and hackerspaces offer unique opportunities to study new narratives of innovation, but often defy traditional research methods. In addition to addressing this methodological challenge, Bolli investigated international partnerships that have emerged from these grassroots movements, for example with makers in Ethiopia.
"Monique's great challenge was to develop an experimental methodology combining participatory ethnography with media archaeology and network mapping. This approach allowed her to understand and respond to the rapidly changing makerspaces and communities of innovators that she observed in China during the four years of her thesis," says Graezer Bideau.
Due to social distancing measures implemented by EPFL in early March to control the spread of COVID-19, Bolli presented her thesis virtually in an online public defense using Zoom.
For her part, she summarizes her experience in the IAGS program as "an adventure": "This PhD was very enriching!" she says. 
---
Author:
Celia Luterbacher
---