Michael Grätzel wins 2016 SCS Paracelsus Prize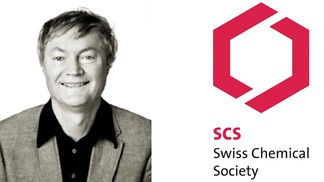 09.12.15 - Michael Grätzel has won the Swiss Chemical Society's Paracelsus Prize for 2016.
The Swiss Chemical Society (SCS) represents scientists from different fields of chemistry in Switzerland and the world. The society "supports the exchange of scientific and technical know-how and offers corresponding networking possibilities to the academic and industrial community." SCS members exist in over 50 countries, numbering about 2700 individual and institutional members. The Society is a member of European Chemical Sciences (EuCheMS), the Swiss Academy of Sciences (SCNAT), the Swiss Academy of Engineering Sciences (SATW), while also being connected to the International Union of Pure and Applied Chemistry (IUPAC).
The Paracelsus Prize is awarded every two years to "an internationally outstanding scientist for his or her lifetime achievements in chemical research." It includes a monetary award of CHF 20,000 and a gold medal.
Professor Michael Grätzel directs the Laboratory of Photonics and Interfaces at EPFL. He pioneered the use of mesoscopic materials in energy-conversion systems, including photovoltaic cells, lithium ion batteries and photo-electrochemical devices for water-splitting.
With the Paracelsus Prize, the SCS recognizes Professor Grätzel for inventing and developing a new type of solar cell based on dye-sensitized nanocrystalline oxide films. The so-called "Grätzel cells" have achieved world fame over the past decades.
The Prize will be given during the SCS Fall Meeting in Zürich on September 15, 2016.