Members of the Blanke Lab attended OHBM 2022 conference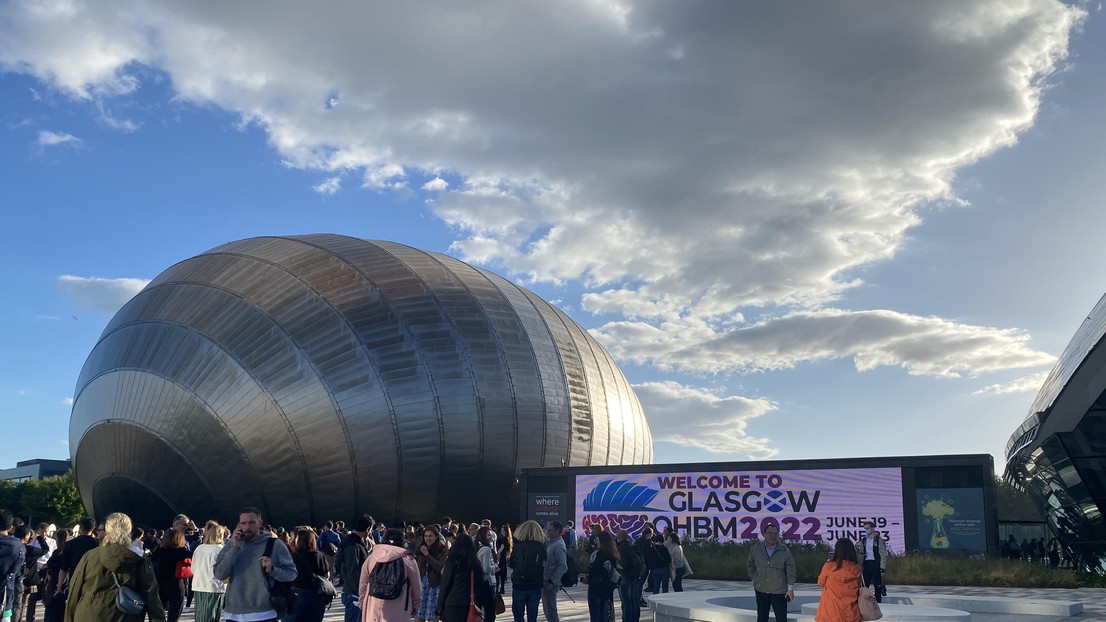 Several members of the Blanke Lab were in Glasgow (UK) to attend the Organization for Human Brain Mapping (OHBM) 2022 Annual Meeting, that took place from 19th - 23rd of June!

Below an overview of the work that we presented:
Symposium organised together with Prof. Friedhelm Christoph Hummel (Hummel Lab, EPFL) and Prof. Nir Grossman (Imperial College, London, UK) on 'Non-invasive neuromodulation of deep brain structures to enhance cognitive functions':

Lecture 1: Non-invasive temporal interference electrical stimulation of the human hippocampus; Ines Violante
Lecture 2: Modulation of human striatal activity with temporal interference stimulation; Elena Beanato
Lecture 3: Impact of MTL-targeted TI stimulation on spatial navigation: probing with grid cell like representation'; Hyukjun Moon
The work from Herberto Dhanis on 'CAP-based fMRI neurofeedback enables bidirectional regulation of induced-hallucination networks' was selected for both poster and oral presentations in recognition of his exceptional work! Congratulations Herberto!
Nathalie Meyer presented her PhD work on 'Sense of agency in virtual reality impacts episodic memory in hippocampus and parieto-frontal cortex' as a poster presentation.
Sara Stampacchia presented her work on 'Fingerprints of brain disease: connectome identifiability during cognitive decline' which was selected for a Merit Award in recognition of a top-rated abstract! Congratulations Sara!
OHBM was a great opportunity for networking and to share our work with the brain mapper community! It was also exciting to get back to in-person meeting after 3 years (last in person OHBM was in 2019)!
We are already looking forward to OHBM 2023 in Montréal, Canada!
---
---