Meeting Alexis Marchal, PhD student in Finance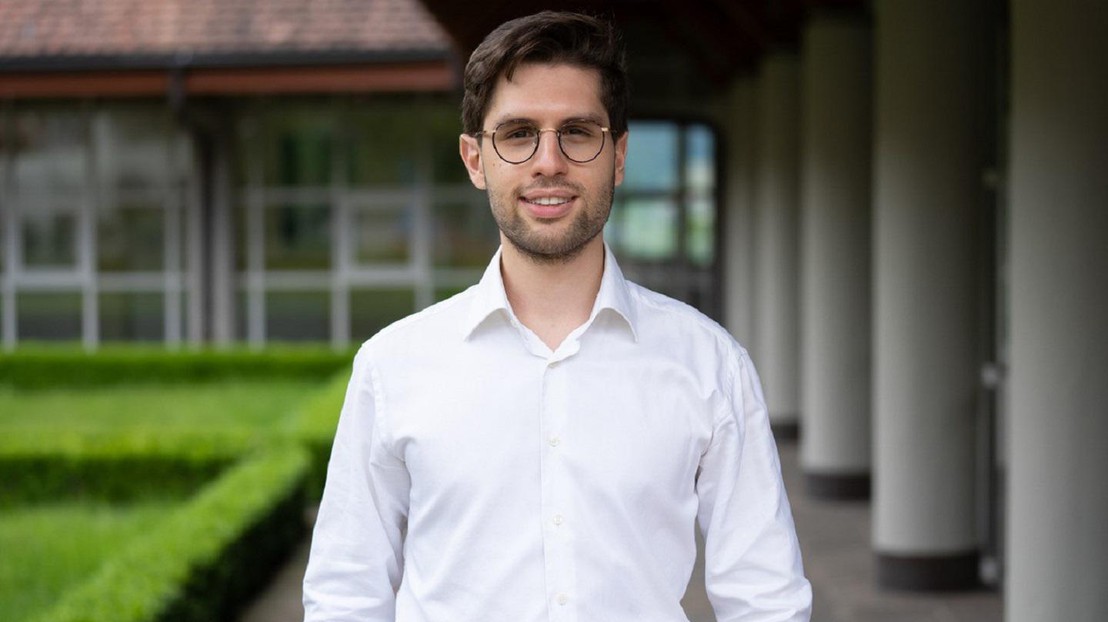 Alexis Marchal joined the the doctoral program at EPFL in 2016 to pursue his studies and obtain his doctorate in Finance. He tells us about his experience so far.

Can you describe yourself in a few words?
I am a PhD student in the finance department at EPFL and at the Swiss Finance Institute (SFI). I grew up in the small town of Louvain-la-Neuve in Belgium where I stayed until the start of my master degree. I then did an exchange with the university of Geneva for one year and after completion of my diploma I decided to stay in Switzerland for a PhD.
Tell us a bit about your research and how you think it will develop in the future?
I am interested in developing methods that extract signals from large financial datasets. My research spans a wide range of areas from the estimation of stochastic processes all the way to the analysis of unstructured data like text or even video images.
I am particularly excited about this last project because that is an area that could not be studied in a systematic manner up to very recently. Indeed, I show that the behaviour of central bankers during press conferences actually reveals some information that is relevant for asset prices. Thanks to recent advances in deep learning in the computer vision field, it is now possible to construct objective measures that describe the nonverbal communication. We know that it is something that matters but at the same time it is also hard to quantify. I hope to have the opportunity to further explore this subject in the future.
Can you describe your typical day? How have you adapted to the Covid-19 crisis?
I would arrive in the morning in Extranef, go upstairs to the coffee machine, chat for a few minutes if someone is there and then start to work. For lunch I usually eat at Geopolis or sometimes at the food trucks next to the Rolex center. In the afternoon if the weather is sunny I would frequently take a short walk around the campus or along the lake whenever I feel stuck on a problem. It helps me think.
Due to the Covid-19, I moved all my office supplies to my apartment to be able to work remotely. It was difficult to keep a work routine at the beginning but after a few weeks and tips I found online it now works better. One important thing is to keep as many (virtual) interactions as possible. It is necessary to frequently video or phone call your friends/colleagues/family to stay in touch as much as possible. In 2021, after realising that the work-from-home policy would be extended for a long time I decided to leave my apartment in Lausanne and instead rent one in Arolla in Valais. The view is much nicer and I plan on working from there until the situation improves and we can safely get back to the office.
Tell us about the atmosphere working with Prof. Collin-Dufresne, Prof. Hugonnier and with your fellow researchers?
I am lucky that my supervisors always took the time to discuss with me whenever I needed guidance and always supported the research directions I was interested in. Having freedom in your research process helps you select the most interesting problems for you and keeps you motivated. This is important given that a PhD is a long and bumpy journey.
I could also count on the other PhD students to create engaging conversations whenever I needed someone else's opinion. Overall I was fortunate to find a very collaborative environment here at EPFL.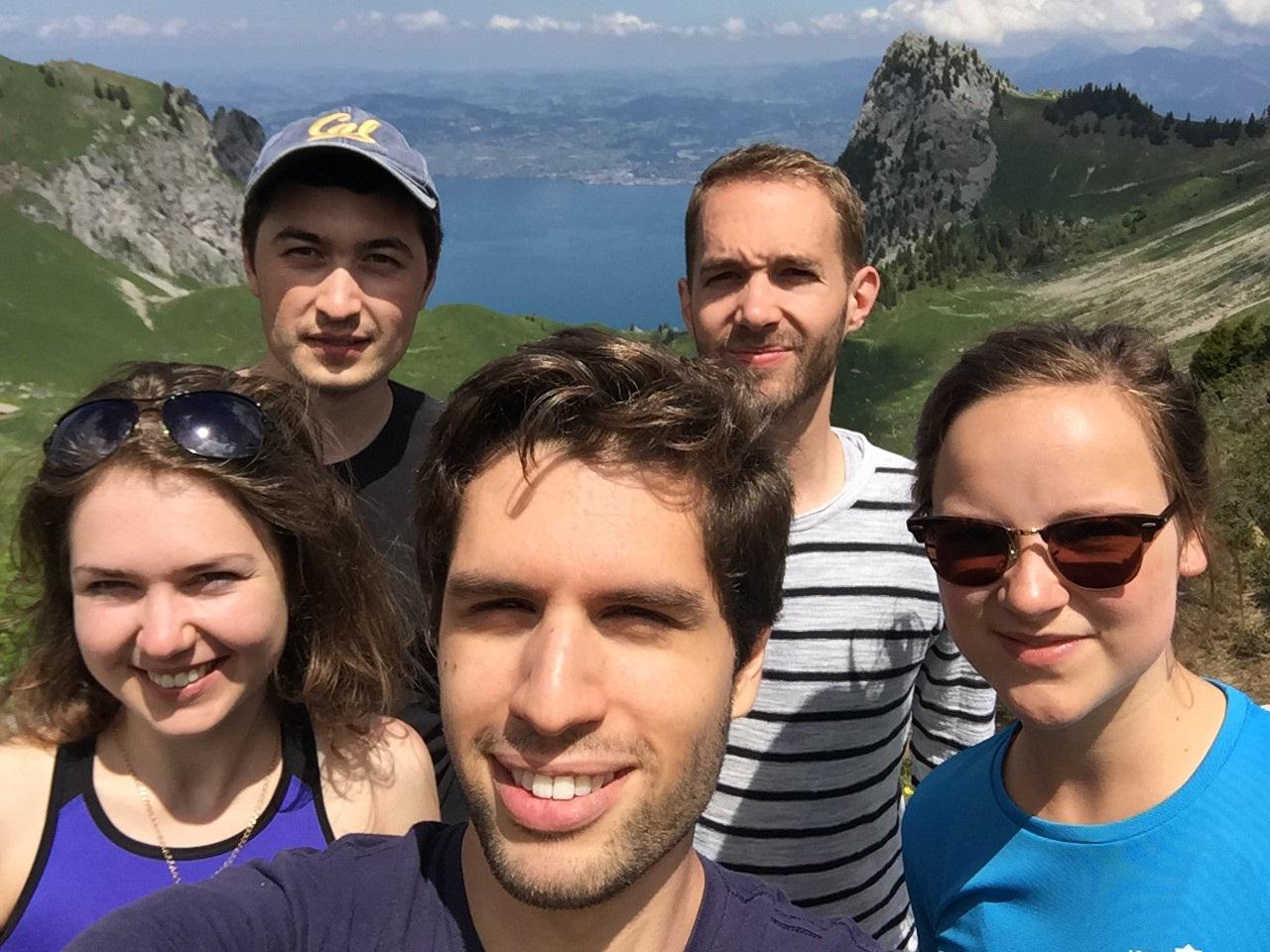 Outside of research, do you have another interest?
Yes! I enjoy mountain activities. I have always loved skiing but living in Belgium meant that I could only go once a year at best. Coming to Switzerland gave me the opportunity to enjoy winter activities much more frequently. Here I have discovered ski touring which was a great way to exercise when all the ski resorts closed in the spring semester of 2020. When the snow conditions are bad I usually relax with a short snowshoe tour. During the summer I hike in the mountains. Very recently I started alpinism with the ascent of the Bishorn in Valais.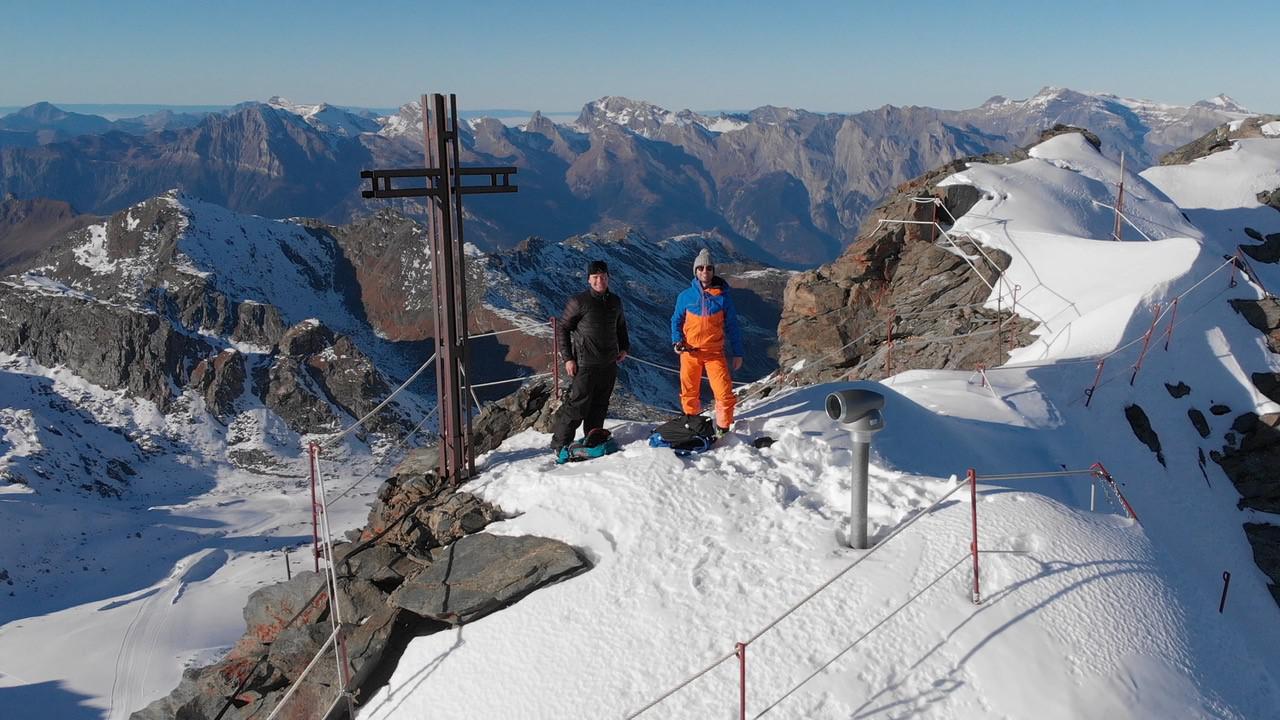 ---