"Matters of Abstraction" - online conference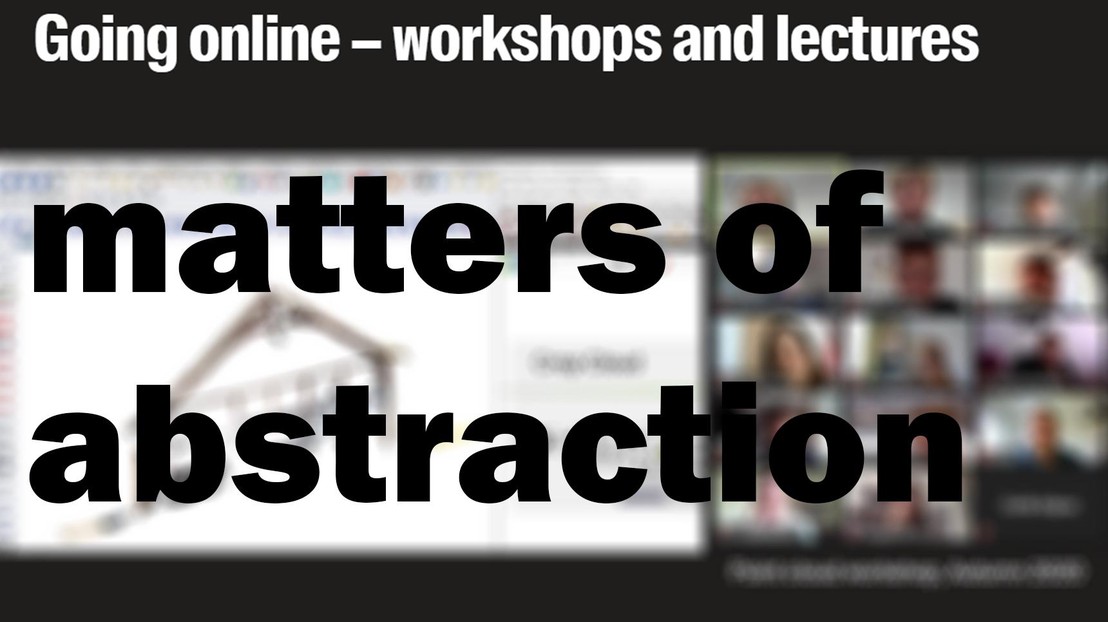 Nicolas Rogeau, PhD student at Ibois, will give a lecture the 11th of March 2021, during the Matters of Abstraction 2021 workshop, organized by the Faculty of Architecture of KU Leuven, BE.

The COVID pandemic of 2020 has abruptly challenged and changed communication and education for years to come. As a result, technical courses in architecture education (e.g. on construction, structure, building physics, and materials) needed to be modified to introduce the complexity of spatial design through the possibilities and limitations of digital media, distance learning, and online communication. Classroom lectures were replaced by blended learning or video courses, workshops by home building assignments, and design studios by online tutoring through live chat, drawing tools, and breakout rooms. Accordingly, these developments have challenged our competency of teaching and learning severely, and require a structured reflection before settling into this so-called 'new normal'.
Today, with most schools and universities working online or in a blended learning environment, novel teaching and learning approaches are developed and introduced. The Matters of Abstraction workshop 2021 intends to share several experiences in this transition to online or hybrid education through a series of 'Best Practices' presentations and two focussed research sessions. 

Sharing his experience as teaching assistant of the Studio Weinand since many years, Nicolas Rogeau will introduce the challenges of remote teaching we face, and the opportunities brought by new contemporary digitals tools, such as points clouds and laser scanning.

The presentation will be held online, in English, at 12:40.
See also the programm below.
Registration is required and free.Please click here to register.
References
Date: 11.03.2021
Location : online
Registration online (free)

Organizers:
Laurens Luyten
Head of research group Bridges
KU Leuven, Faculty of Architecture
[email protected]
Ivo Vrouwe
Member of research group Bridges
KU Leuven, Faculty of Architecture
[email protected]
---
---