M-ERA.NET Call 2020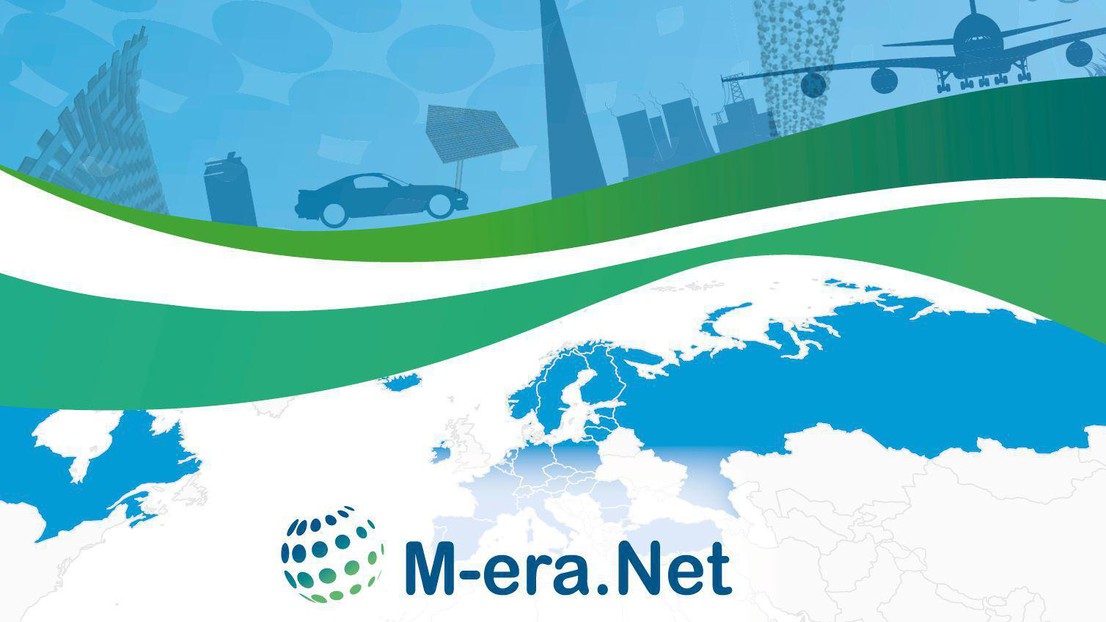 M-ERA.NET is an EU funded network which has been established in 2012 to support and increase the coordination of European research and innovation programmes and related funding in materials science and engineering.

The M-ERA.NET Call 2020 was launched on 17 March 2020. 29 funding agencies from 23 countries participate with a total budget of more than 20 million € national/regional funding.
Pre-Proposal deadline: 16 June 2020
Full Proposal deadline: 19 November 2020
The aim is to fund ambitious transnational RTD projects addressing materials research and innovation including materials for low carbon energy technologies and related production technologies. M-ERA.NET aims to strengthen the contribution of materials R&D to energy-related applications where applicable.
The Call 2020 includes the following thematic areas:
Modelling for materials engineering and processing
Innovative surfaces, coatings and interfaces
High performance composites
Functional materials
New strategies for advanced material-based technologies in health applications
Materials for additive manufacturing
M-ERA.NET will support the research and innovation chain described through the Technology Readiness Levels (TRL). A more detailed description of the topics is available in Annex 1. A description of the TRLs can be found in Annex 2. Individual national/regional thematic programme focus and funding rules (see chapter 3.2.) must be taken into account.
Each project partner has to apply individually for regional/national funding. For each project partner the funding rules of the respective regional/national programmes apply. This means that depending on the respective national/regional funding rules some project partners have to submit additional national/regional proposals or information on national/regional level.
For this reason, it is highly recommended to contact your respective national/regional funding organisation for detailed information.
Eligible project structure
Minimum requirement: Project consortia must consist of at least 3 partners (all requesting funding from a funding organisation listed in Annex 3) from at least 2 different countries (at least 1 EU member state or associated country1) participating in the M-ERA.NET Call 2020. In addition to the minimum consortium the participation of further partners is possible.
Coordinator must request funding from a funding organisation listed in Annex 3
Proposal must address appropriate TRLs for selected M-ERA.NET Call 2020 topics.
Mandatory proposal forms must be used (provided for download at https://www.m-era.net/joint-call-2020).
Proposal must be written in English.
Proposal must be recommended for Full-Proposal submission by M-ERA.NET after Pre-Proposal stage.
Proposers (SMEs, large companies, academic research groups, universities, public research organisations or other research organisations) must be eligible for funding according to their national/regional regulations (to be checked with funding organisations listed in Annex 3).
Applicants not eligible for proposal submission are: M-ERA.NET steering board members, evaluators of the Call 2020.
Typically, small to medium sized consortia (3-5 partners on average per proposal) are expected. However, there is no upper limit and consortia may involve as many partners as necessary for a convincing proposal, ensuring that all participants have a valid role.
Project budget
No overall limits have been defined on M-ERA.NET level but national/regional limits regarding the available funding will apply.
Project duration
The maximum project duration cannot exceed 36 months. National/regional limits regarding the duration of projects will apply.
Swiss national contact point:
Roland Bühler, Innosuisse
Phone: +41 58 466 77 03
e-mail: [email protected]
Call documents
Sources: https://www.m-era.net/joint-calls/joint-call-2020
The EPFL Research Office is available to help with your application and all the questions you may have.
---