Life under the Ice on Lake Onego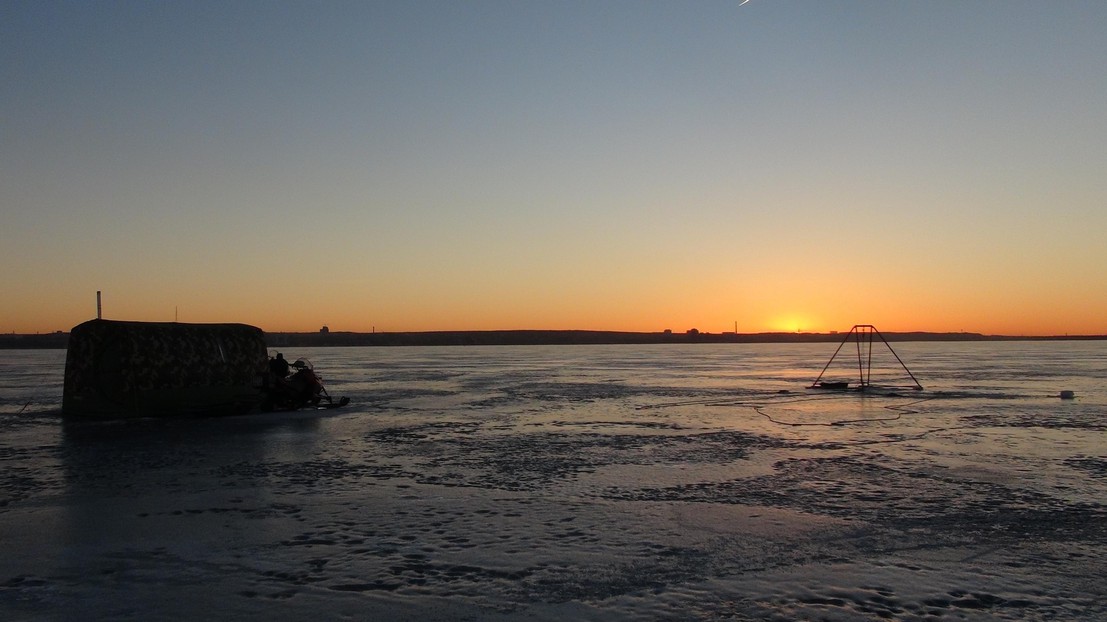 In a Swiss-Russian partnership, researchers from EPFL, INRA-Thonon, Eawag, and UniGE have launched a research campaign to study the life-sustaining dynamics that play out beneath the ice in a frozen freshwater lake.

Last week, a group of Swiss and French researchers traveled to Lake Onego, Europe's second largest freshwater lake. There they teamed up with partners from the Northern Water Problems Institute to launch "Life under the Ice," a research campaign to study biological processes and underwater flow patterns in an ice-covered lake. Four research groups from ENAC will provide their expertise in the three-year project that is funded by the FEEL foundation and led by EPFL's Center of Limnology.
The project is called "Lake Ladoga – Life under the Ice," but for the second time in decades, Lake Ladoga, Europe's largest freshwater lake, did not completely freeze over this winter," says Natacha Pasche from EPFL's Limnology Center, who is both managing the logistics of the project and participating in it as a researcher. Fortunately there was a Plan-B: Lake Onego, which did freeze over, and is conveniently located nearby.
Throughout the project, the researchers will be interested in the processes that are required to sustain life in such a seemingly hostile environment. In frozen lakes, the ice cover acts as a cap, making it impossible for the wind to stir up the water, explains Pasche. But with no mixing at all, the plankton that live in Lake Onego would soon sink to deeper waters without light. It turns out that the sunlight that does make it through the ice is enough to form a convective circulation that mixes the water in the top twenty meters, drawing up the plankton to the surface where they can thrive.
Furthermore, the scientists will study carbon cycling in ice-covered lakes, with a particular focus on the roles of phytoplankton, zooplankton, and bacteria. And by investigating the past and current activity of bacterial populations from lake bed, the researchers will be able to better understand the impact of an increase in agricultural activity in the catchment area that feeds the lake.
Life under the Ice comes in the wake of the elemo project that studied circulations and sediments in the depths of Lake Geneva, and will adopt many of the methods that were used there. But rather than relying on the manned submarines that were used in Lake Geneva, the researchers will complement traditional ice-hole measurements with measurements made using sensor-bearing autonomous underwater vehicles.
The FEEL Foundation for Water Research in Lake Geneva was established on December 3, 2010, as a joint initiative between Ferring International Center SA, the Honorary Consulate of the Russian Federation, and EPFL. Its goal is to support research to better understand the status and dynaics of large lakes.
---
---