Interview: François Maréchal wants to make the cities autonomous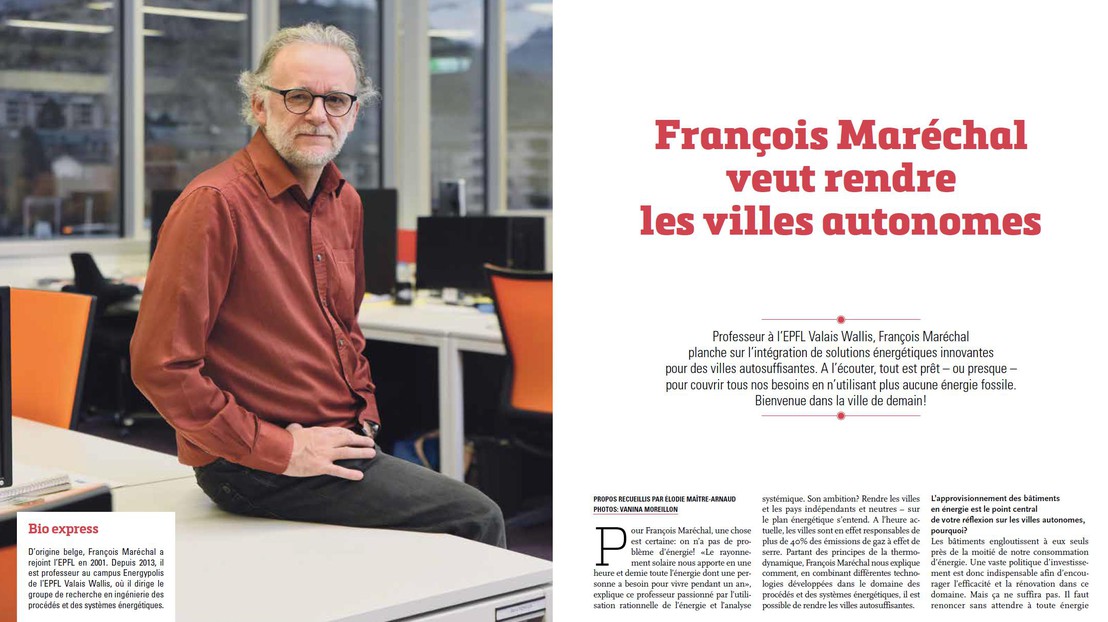 François Maréchal envisions to integrate novel energy solutions to defossilize and make cities autonomous.

Professor François Maréchal gave an interview at Efficience21 explaining his vision on the integration of novel energy solutions for rendering cities energetically self-sufficient and independent of fossil resources.
The latest issue can be viewed online here.
---
---