Inauguration of the Neuro-X Institute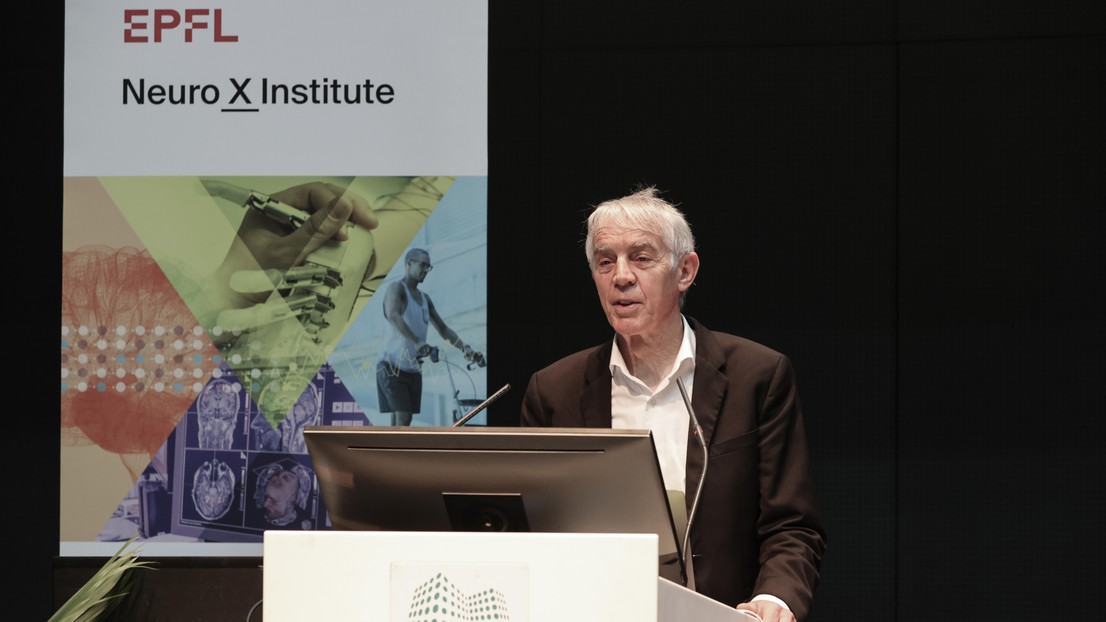 On October 7th, 2022, more than 300 participants attended the official inauguration of the newly-formed Neuro-X Institute.

The Neuro-X Institute has been created across the Schools of Engineering, Life Sciences, and Computer and Communication Sciences, to drive translational research at the convergence of neurosciences, neurotechnologies and artificial intelligence.
Sharing, creating knowledge and know-how are rooted in the very concept of the Neuro-X institute that supports the polytechnic mission of EPFL. We hope to unlock some of the secrets of the nervous system, advance our concepts in AI to explore learning and behavior, and engineer innovative neurotechnologies to treat, cure and prevent neurological disorders and trauma. Close collaboration and exchanges with our neighbouring university hospitals and international medical centres are also central to the institute mission.
At this occasion, following an introduction by Martin Vetterli and Stéphanie Lacour (Neuro-X Institute founding director) international thought leaders gave insights into various aspects of neuro-research:
More than 300 participants joined us in celebrating the creation of this new institute. We are excited and pushed by their enthusiasm, and humbled by the many challenges that patients suffering from neural disorders still face.
In parallel to the Neuro-X Institute research mission, the three Schools have also created an educational program, in the form of the Neuro-X Master.














---
---