Inauguration of new Scanning Tunneling Microscope (STM)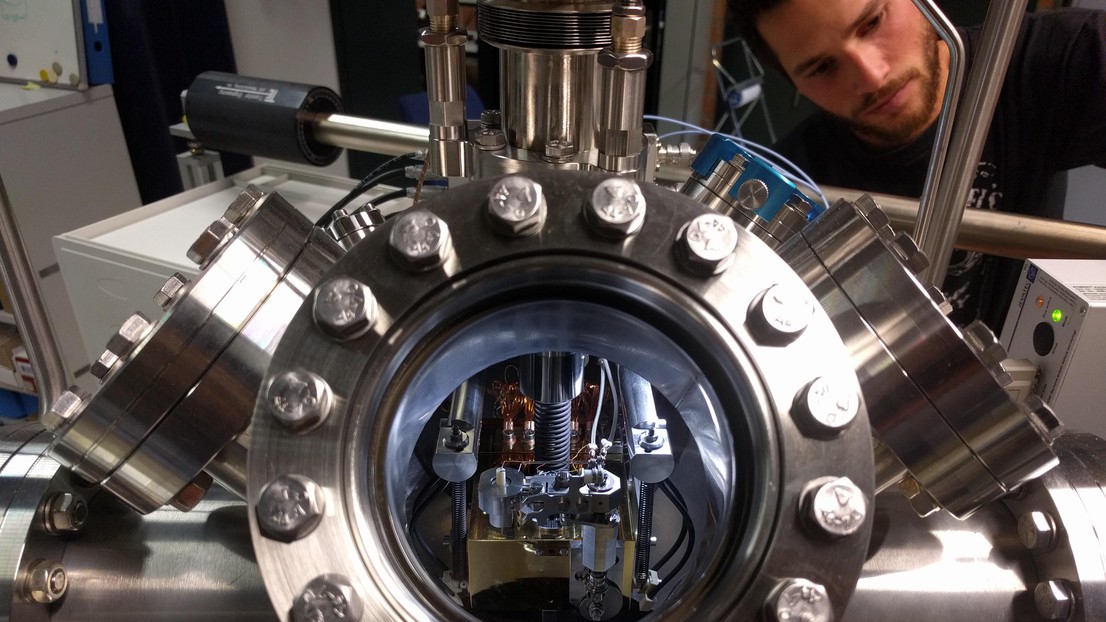 LESO-PB's research group nanotechnology for Solar Energy Conversion inaugurates its new Scanning Tunneling Microscope (STM). The new STM allows investigating the topography of surfaces with atomic resolution as well as the electronic properties of nanocrystalline thin films on the nanometric scale.

This equipment is a new extension connected to the existing maze of pipes and vacuum chambers used for the deposition and characterization of advanced solar coatings. This cluster tool already features a vacuum chamber for plasma-driven thin film deposition, and a UHV photoelectron spectrometer for valence band spectroscopy (UPS) and core level spectroscopy (XPS).
A main advantage of this cluster tool is that the surfaces can be characterized as prepared, without leaving the vacuum (in situ). Avoiding exposure to air and the adsorption of water and hydrocarbon molecules is especially important for techniques such as STM, UPS and XPS, because these methods are highly surface sensitive. Since the electronic properties are closely related to the optical properties, the knowledge on the electronic properties of the solar thin films is especially important.
Contact: Dr Andreas Schueler, LESO-PB Group leader "Nanotechnology for Solar Energy Conversion"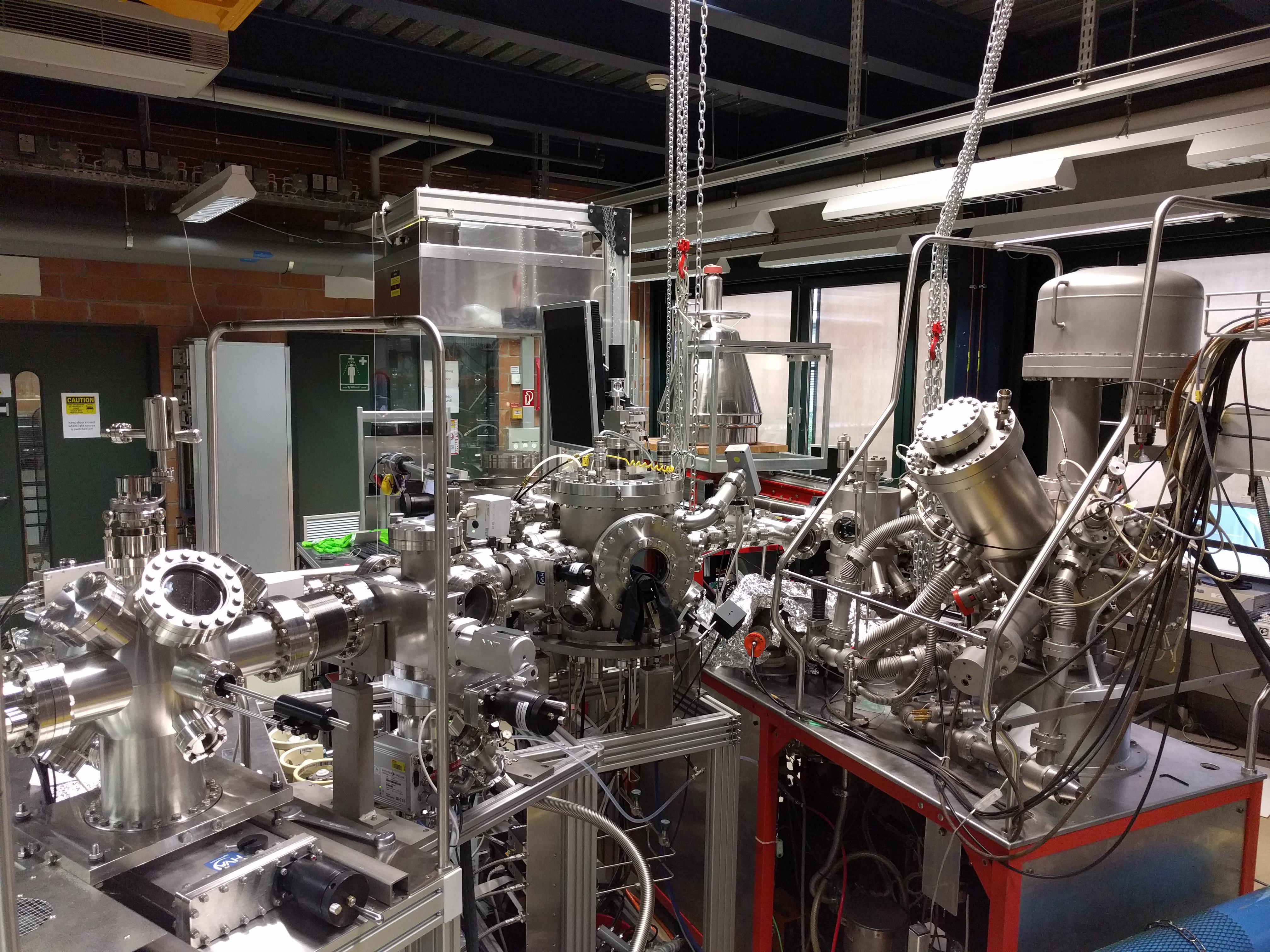 Copyright EPFL LESO-PB
Funding
This project was made possible through co-funding provided by the ENAC faculty, the STI NANOLAB and LESO-PB.
---
---