Imagine a World - Our research featured on Swiss National TV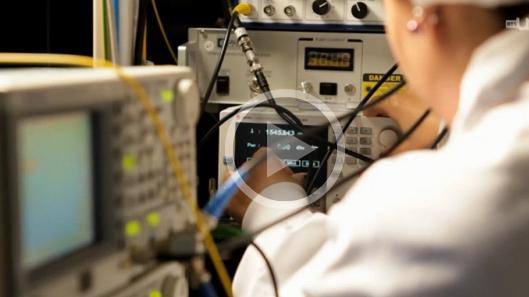 Recently, a short video on our research activity, shot at the Laboratory of Photonics and Quantum Measurements, has been aired on the Swiss National TV (RTS) and is available on the provided link.
"Imagine a world in which a new measurement device would have appeared..."
In this video you can discover our research, our lab and some of our collaborators at work.
They say: "We know the standard 'Meter' and also our ruler from school, but today there is a new measurement tool to study objects in the infinitely large as well as in the infinitely small realms. It consists in a laser beam divided into a plurality of beams which are separated by a distance equal: a microresonator-based frequency comb. This tool provides a precision never before achieved."
---
---