"I used to like Sundays until they became like every other day"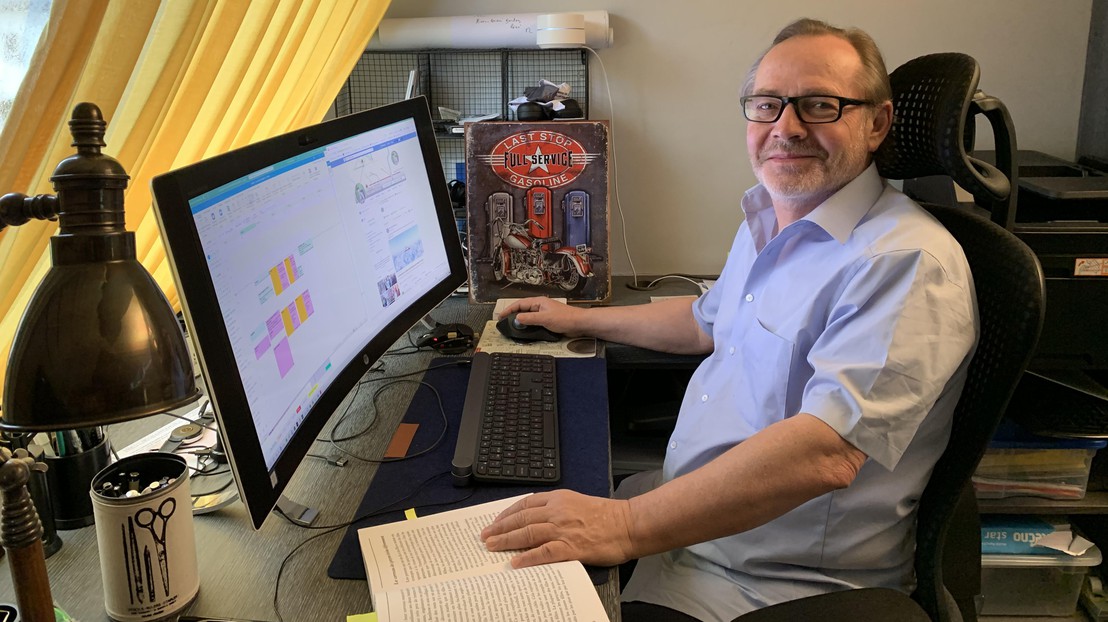 Energypolis in Sion is teeming with life once again – the labs are up and running and the researchers are back on site. And Marc André Berclaz, operational director at EPFL Valais Wallis, no longer needs to be an "interior explorer."

I've always enjoyed writing, but my work was very time-consuming so I didn't get many opportunities to put pen to paper. When I did find time to write, it was usually EPFL project-management paperwork rather than literature. I've managed to write a couple of editorials and pieces on innovation for Le Nouvelliste, but that's it.

Marc-André Berclaz has become the "interior explorer" of his apartment in Sierre
I had a vacation booked at the start of the lockdown, but it all got canceled. One morning I woke up and decided that I'd go on vacation in my living room instead. I wrote a short post on Facebook and got so many comments that I kept going. I created an alter ego, the "interior explorer." I started off writing out my quarrels with some of my household appliances, then I explored every room in my home, especially the basement, where I did some spelunking. I described how we homo sapiens live in our 21st century caves, and our relationships. I did some soul-searching and realized that I missed the time when Sundays weren't like every other day of the week. At first, my musings were just meant to entertain my partner. The situation was really quite catastrophic and anxiety-ridden, so I wanted, in my own modest way, to provide a bit of fun to help us escape from it all.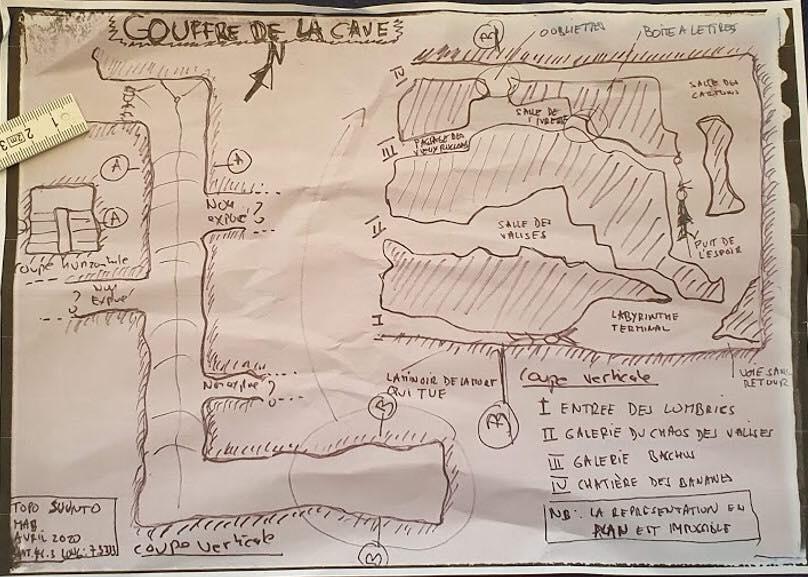 Caving in the cellar

A bit like the Wild West
Energypolis was shut down for seven weeks. Only two warehouse clerks were allowed on site, working in shifts to take care of the buildings. With the lockdown lifting, our researchers are really eager to get back. The rules are very strict, and we have to deal with a whole range of problems, from the layout of the tables in the cafeteria to disinfecting the microwaves. And then there's the massive 50-million-franc building project that was meant to provide 700m2 of lab space by the end of April. Now it won't be completed until the end of July at the earliest.
The restart is a little like the Wild West! Some equipment orders that researchers made before the pandemic got stuck in the suppliers' warehouses. Now the suppliers want to deliver their goods as quickly as possible so that they can get paid. So a tractor trailer turns up at 8 o'clock one morning totally out of the blue, filled with equipment for our new labs.

The Energypolis Campus is expanding with, in particular, the construction of the HES © EF architectes Sion
Getting rid of bad stress
I'm 65, and during the lockdown I stayed safely holed up in our apartment in Sierre. I was due to retire in February, but EPFL offered me the chance to keep working at 60% for two years. I thought: "Great, that means I've got 40% for me!" But I'll actually end up spending that time on my work for the City of Sierre.
What I'll take away from this experience is the better quality of life. When you work from home, you bring much less stress from outside and the tensions disappear. Now that the lockdown has been lifted, life is in full swing again – we're almost back to normal. But I'm looking forward to getting that quality of life back again after this engaging project I'm currently focused on.

Energypolis reopens its doors to researchers at rue de l'Industrie © Alain Herzog
---