"I love being paid to think"
For EPFL's 50th anniversary, the School of Engineering proposes a series of portraits of female professors working within the school. Today we meet Anna Fontcuberta i Morral, who has just been appointed full professor.



Anna Fontcuberta i Morral develops new materials with novel electrical and optical properties – the building blocks of tomorrow's computers and solar cells. This distinguished scientist and former karate practitioner was recently appointed full professor at EPFL's Scool of Engineering.
Anna Fontcuberta i Morral's interest in science and engineering began in childhood. She would often marvel at the natural world, wondering how it all worked. Her innate curiosity led her to study first math, then physics, and later materials science.
Fast forward to today, and Fontcuberta i Morral is a full professor at EPFL'School of Engineering, where she heads the Laboratory of Semiconductor Materials (LMSC). As part of her research into semiconductors, she comes up with materials and nanostructures that will play a key role in tomorrow's technology. She aims to develop materials with enhanced optical properties for quantum computers, as well as ultra-efficient solar panels for consumer applications.
"Right now, the most efficient photovoltaic cells we have are made from rare and expensive elements," says Fontcuberta i Morral. "We send them into space, but they're beyond the reach of ordinary people. We're trying to find new materials with chemical elements that are up to 1,000 times more abundant than those currently being used. We're also working on nanostructures that we could use to build solar cells with the same efficiency as the ones sent up on satellites."
"You'll end up living under a bridge"
Born and raised in Spain, Fontcuberta i Morral's early fascination with understanding the world led her to study physics at the University of Barcelona. But not everyone supported her chosen path. "At that time, a physics degree was considered fairly worthless in Spain. My mother told me I'd end up living under a bridge."
Fontcuberta i Morral ignored the naysayers and followed her heart, specializing in solid-state physics before switching to materials science. After completing a PhD at the Ecole Polytechnique in Paris, she landed a postdoc position at the California Institute of Technology (Caltech), where she also co-founded a startup, before moving to the Technical University of Munich, Germany. She joined EPFL in 2008. "I love being paid to think," she says with a smile on her face. "I enjoy nothing more than pushing the boundaries of science and discovering new things every day. And I always try to make research as much fun as possible."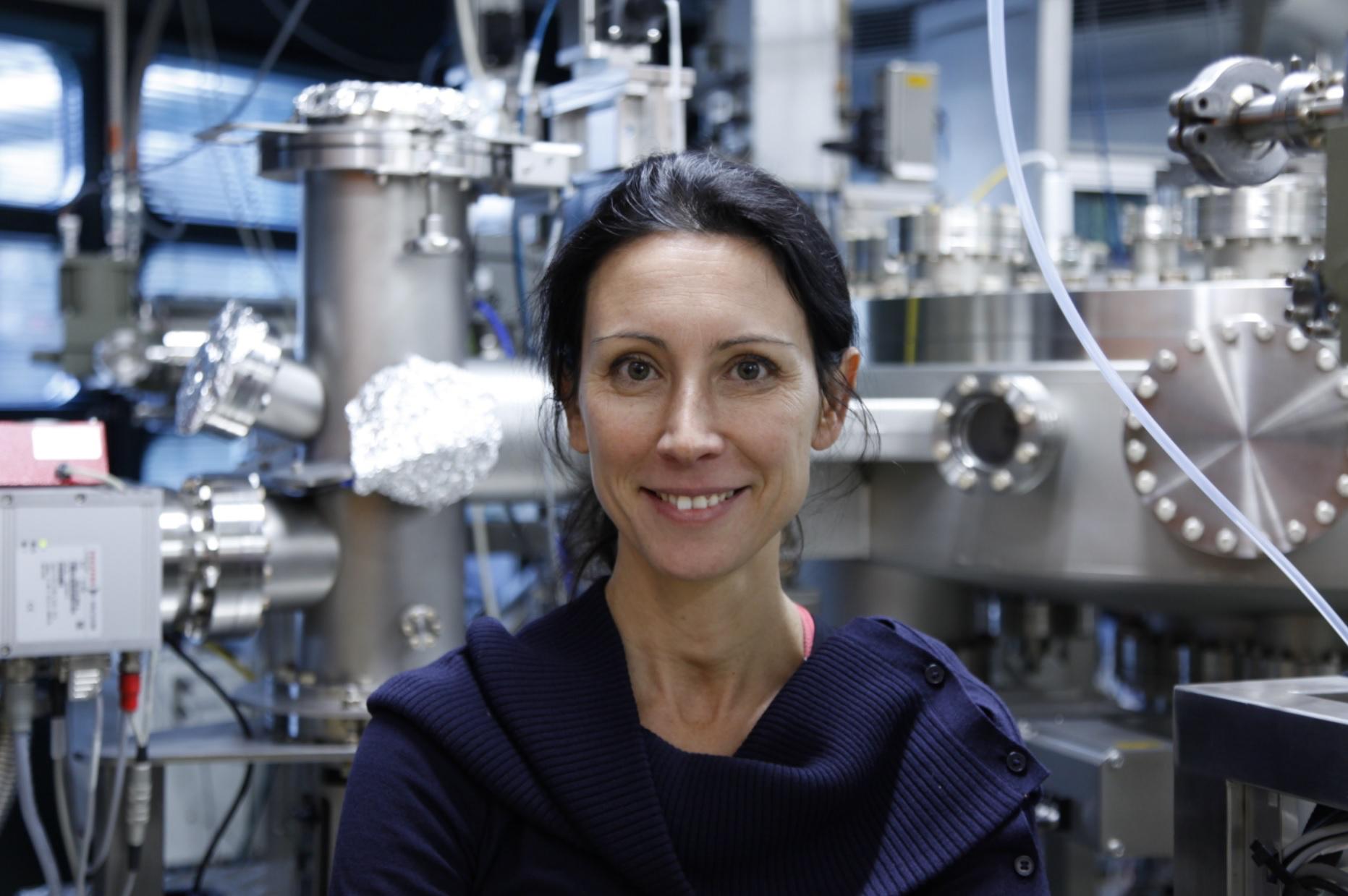 Fontcuberta i Morral is an acclaimed scientist with several prestigious awards to her name. But she's had her share of challenges. She had to cope with sexist remarks while studying in France, and she was all but written off when she fell pregnant during her time in Germany. "Moving to the US was a relief," she recalls. "That kind of behavior simply isn't tolerated there. You need a big dose of self-confidence to get through the hard times."

She's been lucky enough to have some great mentors throughout her career. "To them, I was a researcher first and a woman second. They were a huge source of inspiration and support."
The 44-year-old, who has a 9-year-old daughter and speaks five languages (Catalan, Spanish, English, French and German), also supervises around a dozen PhD students at her lab. "I get enormous pleasure from seeing young scientists grow and discover new things. It's an immense privilege."
Fontcuberta i Morral has a busy life outside of work. Although she no longer practices karate, she enjoys running, yoga and spending as much time as she can with her family. "Juggling work and family life is never easy, but it's important to strike the right balance."
What advice would she give to a young woman interested in a career in science and engineering? "Trust your instincts. This field can be tough at first, but it's immensely rewarding if you stick with it. Women have this innate talent for seeing the big picture and connecting people and concepts. Those skills are highly prized in science. If it's something you want to pursue, go for it."
---